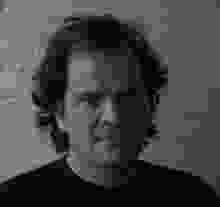 Liveability and Resilience – Infrastructure, Public Spaces and Housing in Latin American Cities is a panel discussion exploring liveability and resilience in Latin American Cities. Panellists include, Lorenzo Castro, architect; Pedro Pacheco, architect; Justyna Karakiewicz, associate professor, University of Melbourne; and Dr. Peter Raisbeck, academic, University of Melbourne.
Lorenzo Castro and Pedro Pacheco talk about how they have shaped processes of design and community development in Colombia and Mexico, with input from academic and industry leaders across the areas of urban design, community development and planning.
The free public lecture starts at 5 pm, followed by an exhibition of architecture and design, featuring the work of Lorenzo Castro, Mathias Klotz and Martha Fajardo.
For more information on the event visit the The University of Melbourne website.
This panel discussion will be hosted by the University of Melbourne as part of the Melbourne Latin America Dialogue commitment to enhancing relations between Latin America and Australia.
Event details
Date
Wednesday, 29 Aug 2012 Past event
Location
Ezone Theatre
Spencer Road, University of Melbourne, Parkville, Vic, Australia
Map
Related topics