On Sunday 17 May, 2015, the Robin Boyd Foundation will present a self-guided tour of Melbourne's exemplary apartments. The tour will traverse the past 80 years of the most significant medium- to high-density residential architecture in Melbourne.
The tour comes at a time when Victoria's largely speculative apartment developments have caused concerns about the poor design quality and lack of residential amenity. This has triggered the Office of Victorian Government Architect to prepare draft design standards similar to NSW's SEPP65 guidelines. The nine buildings on the tour represent best design practice across a range of criteria, including: adequate daylight, ventilation, thermal comfort, control over privacy and connection to outdoor environments. Some of the buildings have won state and national awards from the Australian Institute of Architects.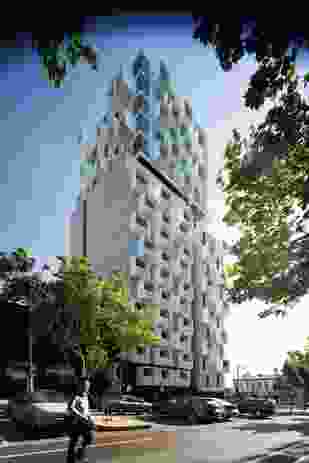 The buildings on the tour are:
Cairo Apartments by Best Overend/Architecture Architecture (1936/2012)
Stanhill Apartments by Frederick Romberg (1950-52)
Domain Park Flats by Robin Boyd (1962)
The Domain by Demaine Partnership/SJB (1964/1993)
Melbourne Terrace Apartments by Katsalidis Architects (1994)
QVII by McBride Charles Ryan (2004)
Upper House by Jackson Clements Burrows (2012)
Walsh Street Apartments by Neometro in collaboration with MA Architects and Carr Design Group (2014)
The Commons by Breathe Architecture (2014)
All the buildings are within central or inner suburban areas and are all accessible by public transport.
The tour is part of the Australian Institute of Architects 2015 National Conference fringe events.
Details:
Sunday 17 May, 10:00am - 4:00pm
Cost: $35-90, bookings required