Based in Hobart, Judith is a graduate architect, sculptor and writer who works freelance on her own projects and teaches at the School of Architecture, University of Tasmania. Judith is engaged in working out how to transform unusual ideas into real things, moments or places. She loves to balance the solitude of making art with the collaborative potential of design.
Occupation:
Graduate architect, sculptor and writer
Location:
Hobart, Australia
Judith Abell's Latest contributions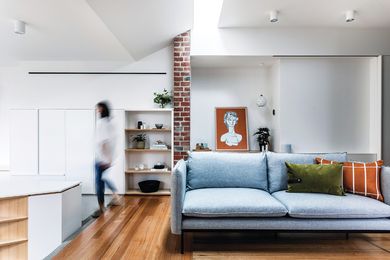 A request for increased amenity rather than more square metres was the impetus behind this deceptively compact addition to a period Hobart home by Preston Lane Architects, where shifts in level and volume help create light-filled spaces and a connection to the garden.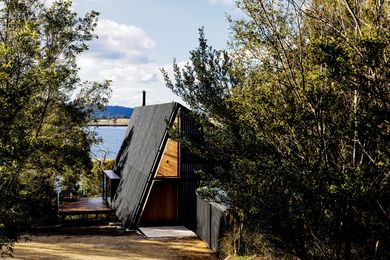 This addition to a Bruny Island bush shack by Dock4 cleverly exaggerates the existing roof form to create volume, drama and a dialogue with the surrounding landscape.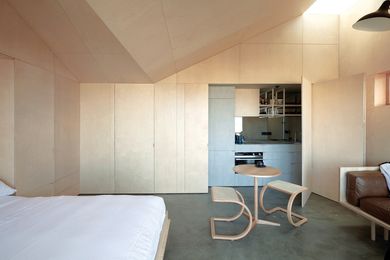 Architects Liz Walsh and Alex Nielsen have transformed a tiny Tasmanian flat into a "deft box of tricks," a cleverly crafted guest space looking out to the Derwent River.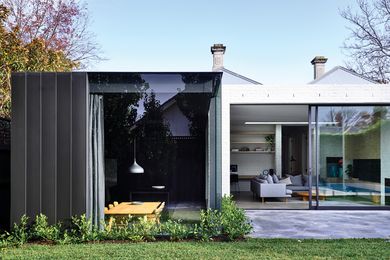 This "low and wide" addition to a freestanding cottage by Rob Kennon Architects minimizes impact on its site and surroundings while prioritizing a life lived outdoors.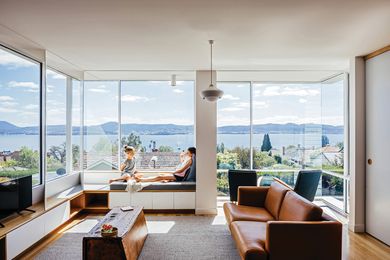 This bold, minimal addition to a hillside house by Preston Lane Architects makes the most of a relatively modest budget, with the new spaces designed for diverse modes of use.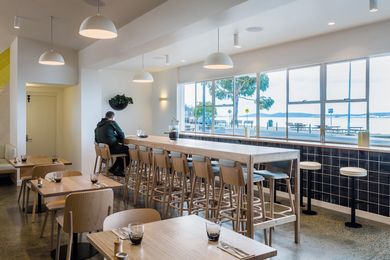 In Hobart, Brustman + Boyde in collaboration with Pippa Dickson have turned a 1970s beachside motel into a fun and friendly bar and dining space that references Australian coastal vernacular.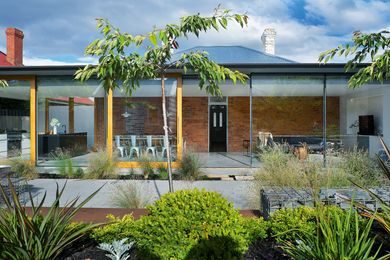 Rosevear Stephenson Architects carefully stitches together the qualities of the site and the desires of the client to create honest and elemental houses.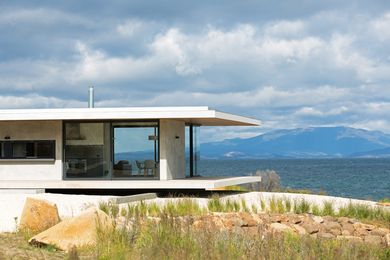 The pragmatic is mixed with the poetic, as precast concrete, steel and glass come together to form this robust holiday house perched on the Tasmanian coast.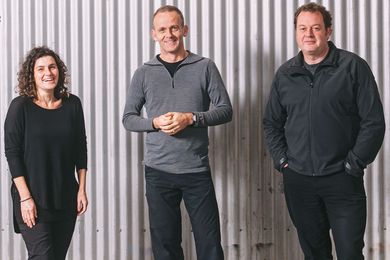 The residential work by 1+2 Architecture is honest, clever and spatially rich.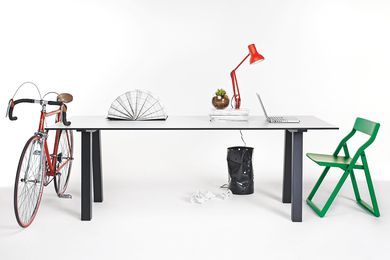 Offering a unique level of customization, Australian company Nomi offers designer furniture at an affordable price.