Alex Brown is an architect and senior lecturer at Monash Art, Design and Architecture. Her research explores 20th-century and contemporary art-architecture relationships, as well as architecture and radicality from the 1960s onwards.
Alexandra Brown's Latest contributions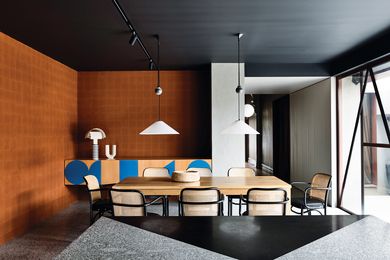 Colour and geometry permeate this bold addition to a double-fronted Victorian terrace house that offers new-found connections to an established oak tree.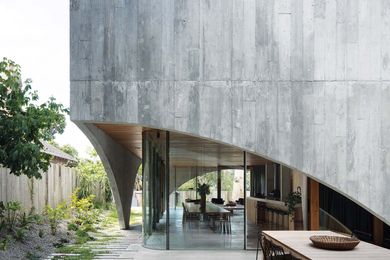 Two monolithic pavilions shrouded in concrete rise from a landscaped platform in an skilful balance of architectural expression, material composition and comfort.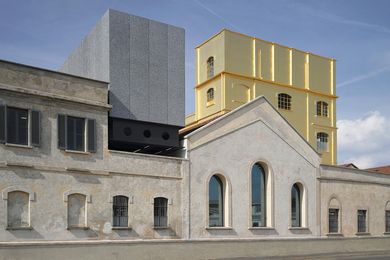 Reinier de Graaf, co-founder of OMA's research arm AMO, discusses its investigations, the profession's current interest in research and architecture's cardinal sins.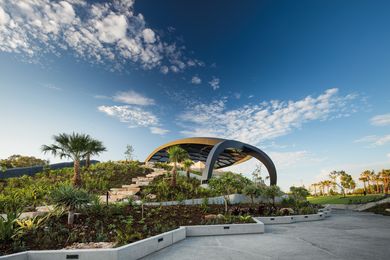 The Gold Coast's new outdoor stage cleverly melds landscape and architecture to provide a flexible, functional and surprising space for future gatherings.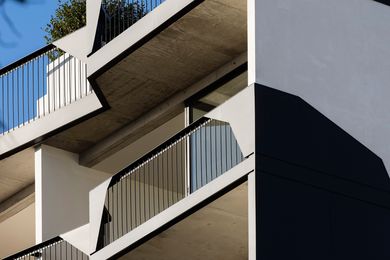 Opting for depth and shadow over transparency and lightness, SJB has designed an apartment building for Sydney's Alexandria that is imbued with drama, richness and unexpected intensity.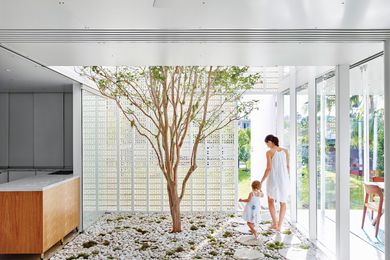 James Russell Architect has employed complex layers of enclosure and transparency in the design of this home, inviting comparison with breezeblock houses of the Gold Coast of the past.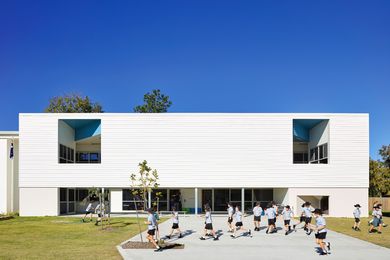 In their design for a primary school in far-northern New South Wales, Pat Twohill Designs and Twohill and James retain the look of the weatherboard schoolhouse but take a decisive break from tradition.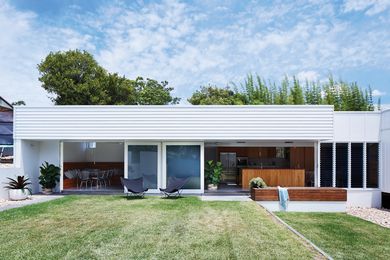 An interesting model for alterations and additions to a Queenslander home: Camp Hill Extension by Neilsen Workshop and Morgan Jenkins Architecture.