Peter Davies is a writer and editor based in Melbourne. He has an enduring interest in language, culture, art and architecture and has worked on publishing projects in design, education and the legal sector. A former managing editor at Architecture Media, he currently works in publishing and communications for the Victorian Government. He has qualifications in journalism, arts management, editing, and media law. He is currently undertaking a master of applied linguistics at the University of Melbourne.
Location:
Melbourne, Australia
Peter Davies's Latest contributions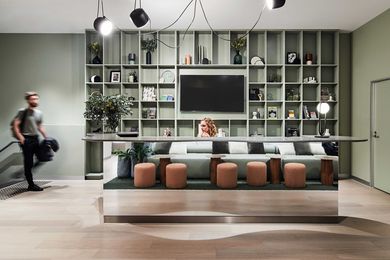 This co-working space in Melbourne's CBD designed by Foolscap Studio champions different working styles – from conversations in the amphitheatre to brainstorming in a sensory room.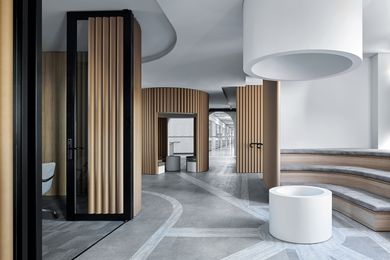 Branch Studio Architects has updated a dark rabbit warren of office spaces at a high school in Melbourne's west into a "monastic" central public piazza used by students and staff.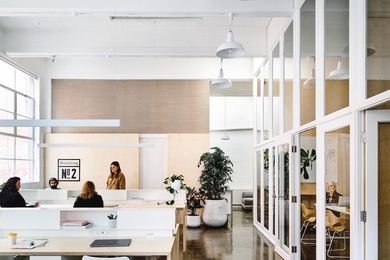 The sturdy blockwork and steel-framed windows of this mid-century industrial building in Melbourne give little clue to its rich history, but Wolveridge Architects has celebrated its past in a reimagined coworking space.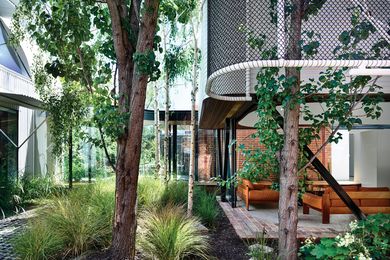 A collage of the textures and colours of Fitzroy's built history, this playful addition to an 1850s terrace by Austin Maynard Architects aims to 'give something back' by creating a lush oasis in the heart of the inner city.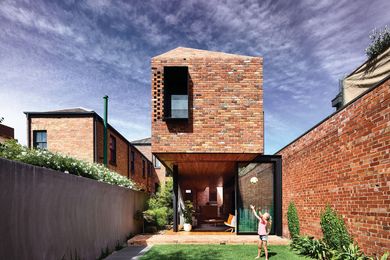 Drawing on design details of North Melbourne's eclectic housing stock, this addition to a grand Victorian terrace by Matt Gibson Architecture and Design delivers a cohesive and simple built form, which reveals its adaptations over time.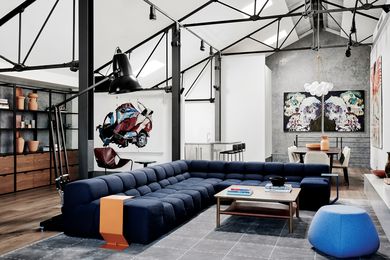 We Are Huntly transform a former warehouse cooking school into a home that mixes luxe and casual for a serene domestic recipe.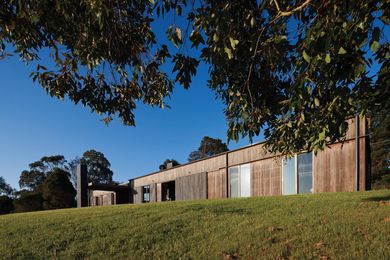 Featuring crisp geometry, simple spatial arrangements and rigorous detailing, this lean timber-clad home was designed by Noxon Giffen for sustainability, comfort and a strong connection to the landscape.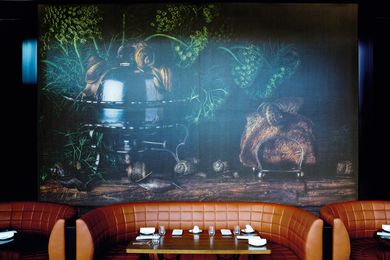 The Fat Duck's time in Melbourne may be over but Bates Smart has transformed the space into Dinner by Heston Blumenthal, a permanent restaurant at Crown Melbourne inspired by historic British gastronomy.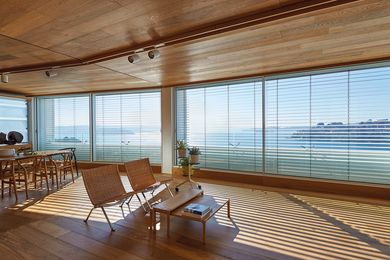 Chenchow Little create a deceptively simple yet skilfully crafted apartment in Sydney for a couple of downsizers with an extensive art collection.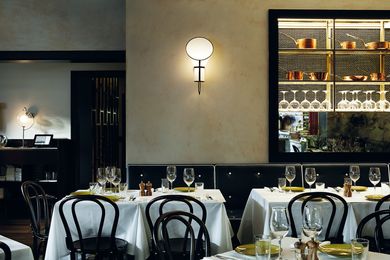 Inspired by the site's art deco heritage, SJB Interiors has refitted this Melbourne bistro and dining room to give it French character in keeping with the menu on offer.