Janina Gosseye is a postdoctoral research fellow of the Architecture Theory Criticism History Research Centre at the University of Queensland School of Architecture.
Janina Gosseye's Latest contributions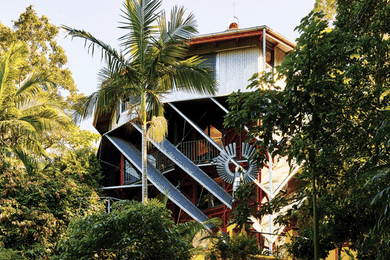 This extraordinarily creative, somewhat bewildering timber-and-tin tower on the slopes of Brisbane's Eildon Hill has been a labour of love for more than thirty years and was declared finished by the architect Russell Hall, and the client in 2018.
Janina Gosseye and Isabelle Doucet expound on residential architecture's activist potential and the tensions navigated by architects who design their own domestic projects.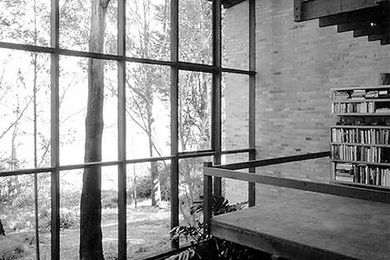 Janina Gosseye reviews a new book by Mauro Baracco and Louise Wright which examines the work of Robin Boyd through the lens of German philosopher Martin Heidegger's theory of spatial continuity.