Rachel Hurst is an architectural writer and critic. She has researched and been published on the alliances between design and food. Rachel's work has been included in books Eating Architecture and Food and the City, she writes regularly for the Australian design media, and she is a contributing editor to Architecture Australia. A senior lecturer in architecture at the University of South Australia, Rachel is also undertaking a PhD (by project) at RMIT University with an emphasis on architecture and gastronomy.
Location:
Adelaide, Australia
Rachel Hurst's Latest contributions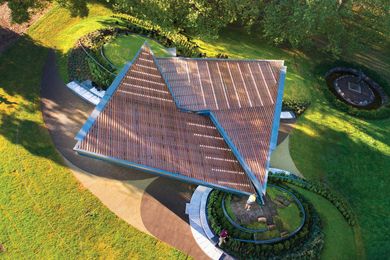 Ahead of a new set of pavilions set to open this summer, Rachel Hurst considers the burgeoning form. What is to be made of the pavilion phenomenon?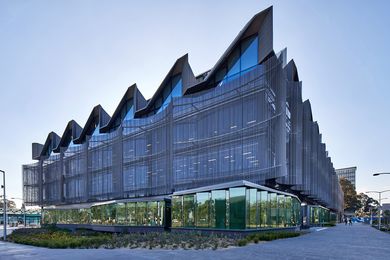 Curiosity and humility colour John Wardle Architects' approach to designing this new learning and teaching building at Monash University's Clayton Campus, where references to the landscape cultivate a rich field of spatial and learning experiences.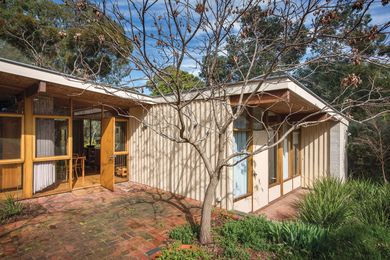 One of Adelaide's best maintained examples of mid-century residential architecture, this 1958 house offers a model of clarity for what matters in daily life.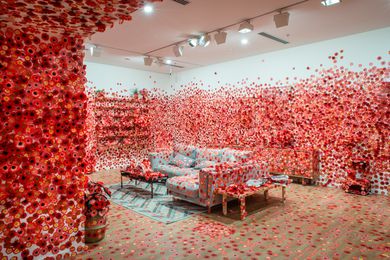 Rachel Hurst reviews the National Gallery of Victoria's "blockbuster" inaugural NGV Triennial exhibition, with works from more than 100 contributors from 32 countries.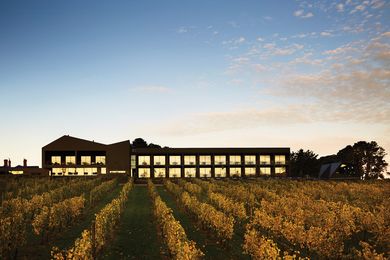 Drawing from mythological and alchemic themes, Carr has curated a sybaritic hotel experience, defined by elemental and evocative materials that celebrate the regional qualities of Victoria's Mornington Peninsula.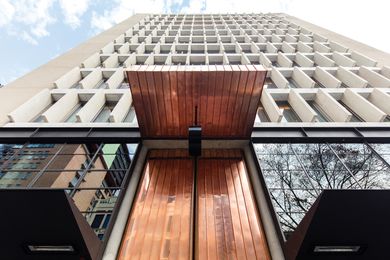 Two new towers by Candalepas Associates, the hotel QT Melbourne on Russell Street and the AHL Headquarters on George Street in Sydney, complement the existing fabric of the city with compositional finesse.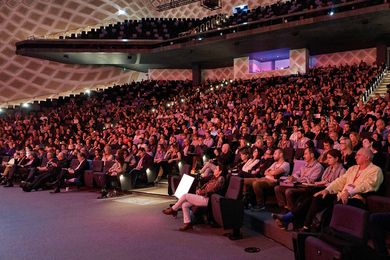 Dr. Rachel Hurst reviews the 2017 National Architecture Conference that took place in Sydney at the International Convention Centre.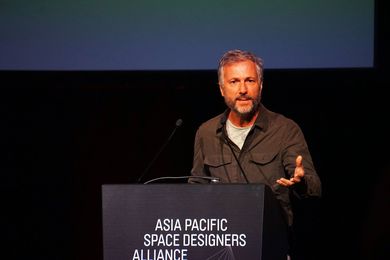 The 2016 Asia Pacific Space Designers Alliance conference took place in Adelaide in September, exploring the theme of 'home.'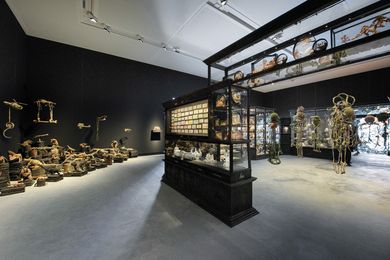 Fiona Hall brings her mix of clocks, camouflaged creatures and foreign currency to Venice at the inaugural exhibition in Denton Corker Marshall's Australian pavilion.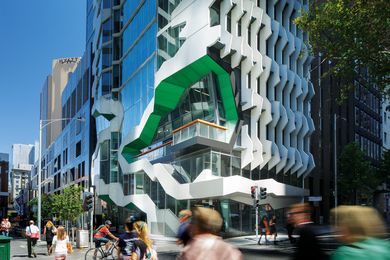 The Melbourne home of the Australian Institute of Architects speaks of the integral role of the architecture profession in the future of Australia's cities.