Davina Jackson is associate professor of New South Global Design at the University of New South Wales (supporting research across three faculties), catalyst of the emerging dCITY data cities modelling research ecosystem, and author of a forthcoming book on 16 young Australian practices. And former editor of Architecture Australia.
Location:
Sydney, Australia
Davina Jackson's Latest contributions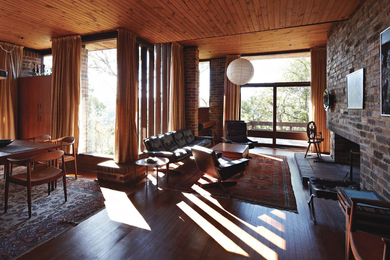 Davina Jackson explores the genesis of the Sydney School of architecture that emerged in the 1960s – and attempts to locate it in the broader modernist movement.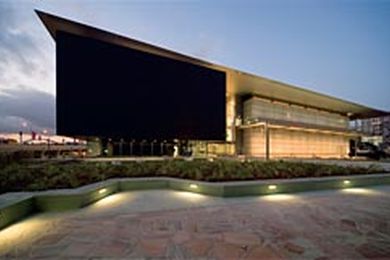 Queensland's new Gallery of Modern Art, by Architectus.
After a decade-long war with neighbours, the Bathers Pavilion at Sydney's Balmoral Beach has reopened to general acclaim for a heritage-sensitive, yet contemporary, renovation.
From 88 mainly student entries, RMIT's Nicolas Koulouras wins this year's AA Prize.His vigorous scheme nods to modernist sports arenas and takes current world interest in folded and crumpled facades a step onwards:thanks to an old Scientific American article about knots.
With a swirly plan and bold embellishments, Milan-trained Tony Masters rejuvenates a forgotten restaurant on the edge of Sydney's Domain.
Sydney computer artist Horst Kiechle transforms a Melbourne art gallery into a techno-expressionist white grotto: creating amorphous and temporary interior architecture with CAD wireframes, virtual reality flythroughs