Ella Leoncio studied at the University of Melbourne and is now a principal at Chamberlain Architects. She is also a freelance writer and author of the blog Pages from my Moleskine.
Ella Leoncio's Latest contributions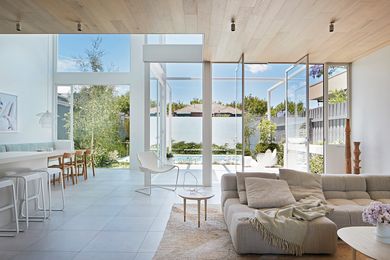 This crisp addition to a Federation home exuberantly manoeuvres light, space and monochrome materials to masterfully meet the brief.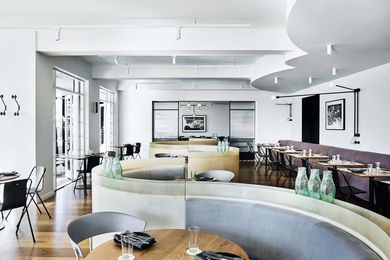 IF Architecture has taken cues from the history and culture of the Prince of Wales Hotel in Melbourne's St Kilda to create a new dining experience in the upstairs restaurant.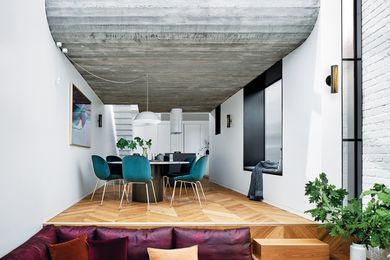 Within a seemingly typical Victorian terrace house, new shifts in volume and dramatic apertures to the sky create the illusion of impossibly spacious proportions.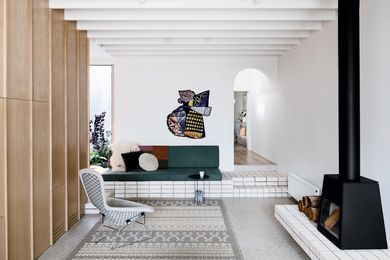 Folk Architects' addition to a terrace in Melbourne's inner-north stretches the limits of its compact site to create a pragmatic and surprising family home.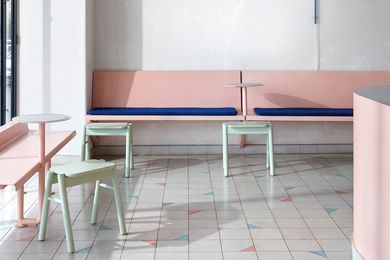 Neighbouring the serious Ernst and Young tower in Melbourne's CBD, Vacation Cafe designed by Therefore occupies the streetscape like a kid in a rainbow parachute jacket among a sea of suits. It exudes a relaxed playfulness laced with eighties childhood nostalgia.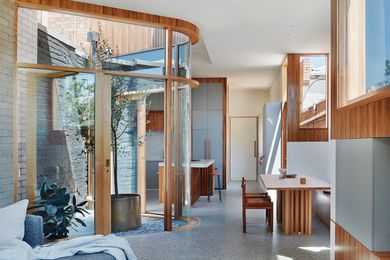 Inspired by the tiger prawn, this terrace house renovation by Wowowa Architecture is both a gesture designed for public delight and a series of playful spaces to be privately enjoyed.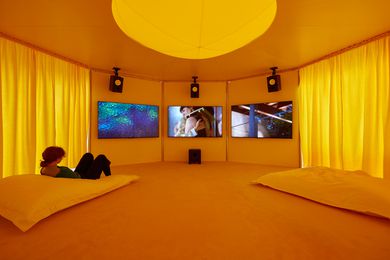 In this three-channel video installation, Lim plays a stylized, alien figure, "the Ambassador," who navigates some of Australia's most iconic architectural works.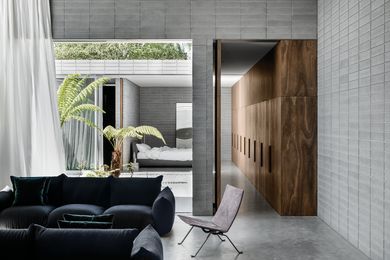 Marked by an impressive attention to detail and an idiosyncratic handling of materials, this house by Ritz and Ghougassian eschews the traditional backyard in favour of an "inward-looking" approach.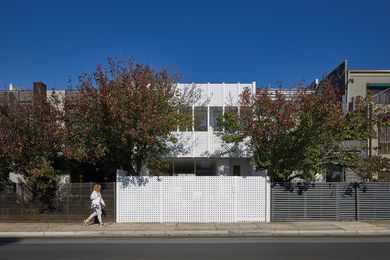 Through a series of simple but effective alterations Northbourne Architecture and Design has transformed an existing terrace house into a more functional, light-filled home with a luminous street presence.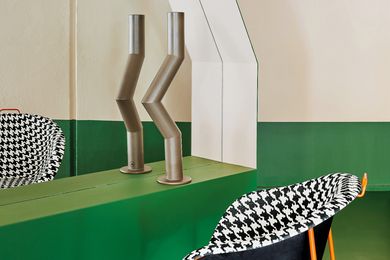 Inspired by the Memphis Group, architect Adriana Hanna uses playful colour and sharp shapes to create a Melbourne hair salon that's a cut above the rest.