Hamish Lyon is a principal of NHArchitecture.
Location:
Melbourne, Australia
Hamish Lyon's Latest contributions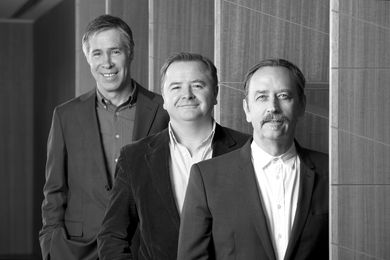 In preparation of the 2015 National Architecture Conference - Risk, Hamish Lyons contemplates how changes to the design process affect risk.
Melbourne's Commonwealth Law Courts revives Australia's recently flagging genre of institutional high-rises with sleek and complex tapestry curtains to an L composition conceived by Paul Katsieris of Hassell.
Establishing authority for Deakin's campus at Burwood, Wood Marsh and PINK spin a four-pronged pinwheel of lecture blocks around a circular stair tower.