Michael Tawa is a senior lecturer in architectural design and theory at the University of New South Wales' Faculty of the Built Environment.
Michael Tawa's Latest contributions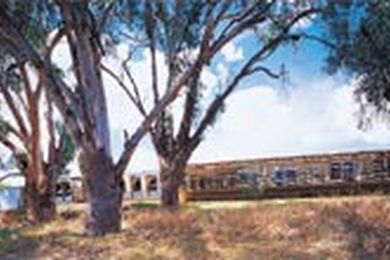 Merrima's work at Wilcannia contributes to cultural sustainment by crafting new in-between spaces – both physical and conceptual. Michael Tawa reviews a project which negotiates between cultures, landcapes, health practices and histories.
Circular buildings and meandering paths define spaces added to Sydney's Tranby Aboriginal Centre by Julie Cracknell and Peter Lonergan with the NSW government's Merrima design unit.