Sheona is a Senior Lecturer in architecture in the School of Design, and the Teaching and Learning Director in the Faculty of Built Environment and Engineering at QUT. She coordinates units in design and sustainability, architecture culture and space, and collaborative design. She holds qualifications in architecture from the University of Queensland and in education from Queensland University of Technology. She is a regular contributor to the Australian design media publications Houses and Artichoke, and an occasional contributor to Architecture Australia.
Occupation:
Writer / Academic
Location:
Brisbane, Australia
Sheona Thomson's Latest contributions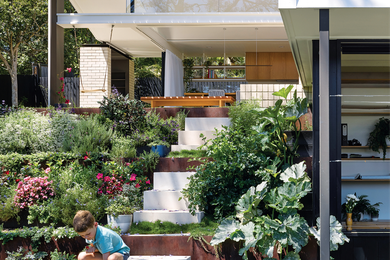 Verdant terraced gardens and finely crafted joinery, stitch this reimagined Queenslander by SP Studio to its place and past to create a relaxed home and studio for the architect and his young family.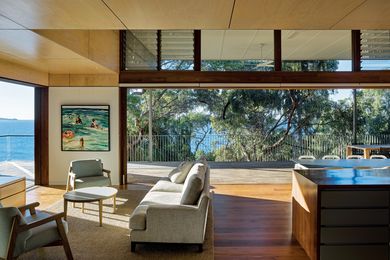 Drawing on an intimate knowledge of the region, the architects of this Queensland house have created a low-maintenance and environmentally sensitive beach retreat for an extended family.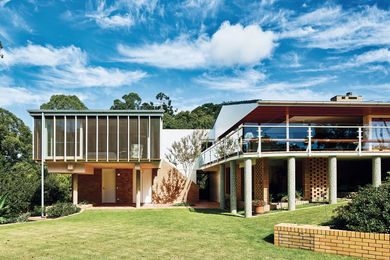 James Russell Architect's astute adjustments to this 1959 modernist home seamlessly meld future-aware adaptations to bring new equilibrium to the dwelling.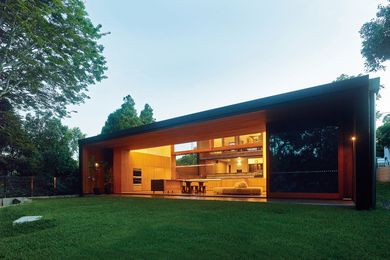 In the leafy Brisbane suburb of Tarragindi, this house wraps around a generous central courtyard to strike a delicate balance between nurturing family life and responding to its natural setting.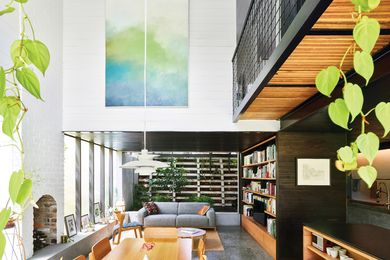 The maverick move of inserting a lush, tree and fern-filled void in the place of a front verandah distinguishes this unorthodox reworking of the Queensland cottage type.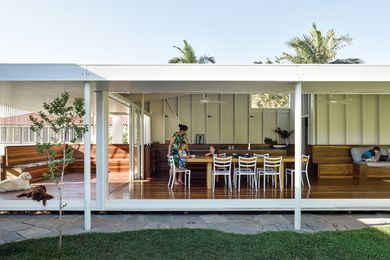 Kerion Gait Architects' elegantly crafted garden pavilion set in a newly formed landscape evokes a sense of openness and sociality, in contrast to the existing 1920s Queenslander.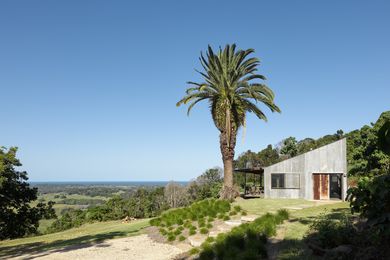 A simple pavilion formed from the remnants of an existing shed, this "thrillingly simple" project makes the most of its majestic site.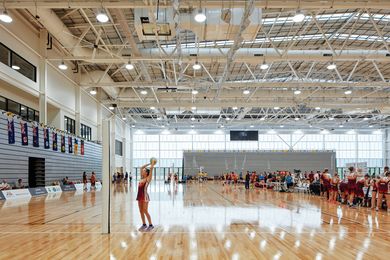 Sheona Thomson considers the lasting impact of the 2018 Gold Coast Commonwealth Games venues on communities, "where arguably infrastructure is playing catch-up to growth."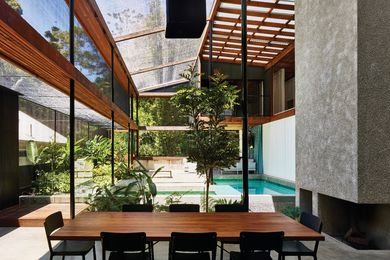 Simultaneously a contained and open structure, this calming sanctuary embraces its subtropical setting while defending the interior from rainforest insects.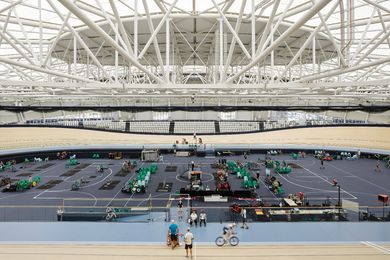 Cox Architecture has harnessed the full potential of parametric design to create a "taut and elegant" velodrome at Brisbane's Sleeman Sports Complex, inspired by the speed, precision and expertise of track cycling.