David Welsh is a partner of Welsh + Major Architects, an award-winning practice he established in 2004 with Christine Major. He has tutored at The University of Sydney and the University of New South Wales, and run Masters Studios in environmental sustainability and material technologies at the University of Technology, Sydney. David has been an invited judge for the NSW Architecture Awards and is a contributing writer to design and architecture publications such as Houses, Artichoke and AR Asia Pacific. He is also an occasional cheesemaker and junior cricket team manager.
Location:
Sydney, Australia
David Welsh's Latest contributions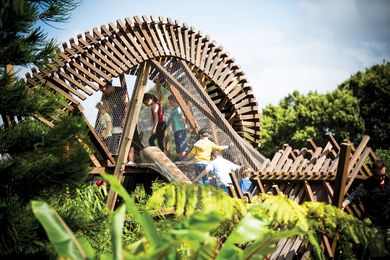 A new garden in Sydney's Centennial Parklands celebrates learning through nature play, immersing children in habitats with a roguish sense of adventure.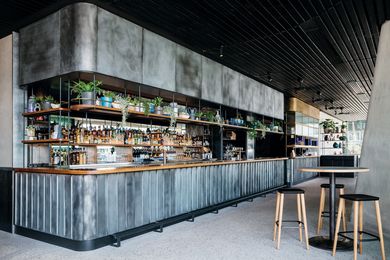 Designed by Etic and H and E Architects, the interiors of Barangaroo House in Sydney aim to redefine Australian dining, offering three levels, each with its own personality and appeal.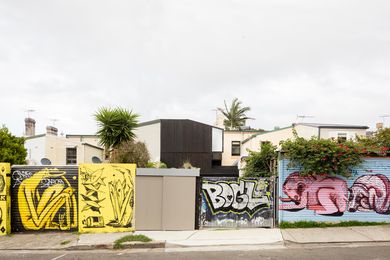 In transforming a single dwelling in a row of heritage terrace houses, Panov Scott Architects has respected the integrity of the collective while creating a maverick individual.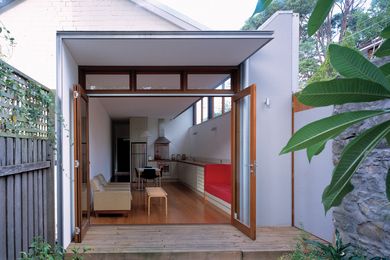 Before making the decision to launch their practice, architects Chris Major and David Welsh were presented with a friend's small single-storey worker's terrace that was in need of renovation. Sixteen years later, David Welsh reflects on this seminal project.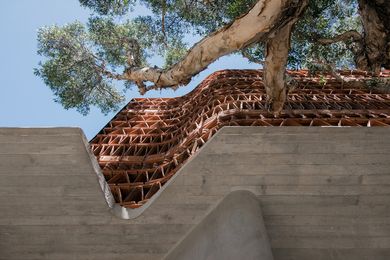 The Beehive, designed by Raffaello Rosselli Architect with Luigi Rosselli Architects, is a poetic exploration of the aesthetic and structural potential of recycled materials as applied to the design of this architectural family's own Surry Hills studio.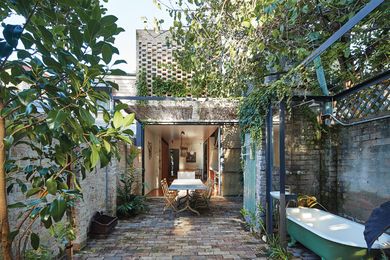 A sensitive extension to a heritage-listed Sydney terrace house by Anthony Gill Architects offers generous living spaces and encourages a life lived outdoors.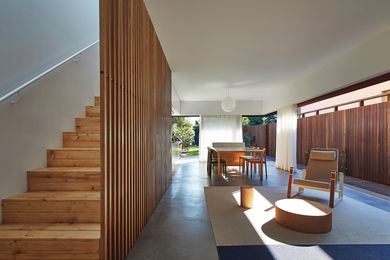 An adaption of a beachside terrace by Archer Office that feels "generous, considerate and creative."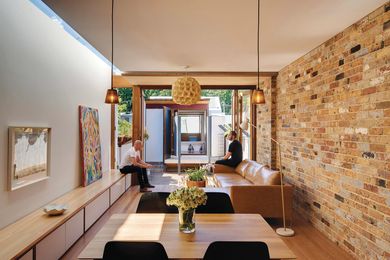 David Mitchell Architects reworks his own inner-Sydney worker's terrace to create a light-filled home and studio that offers a "site-specific theatre performance."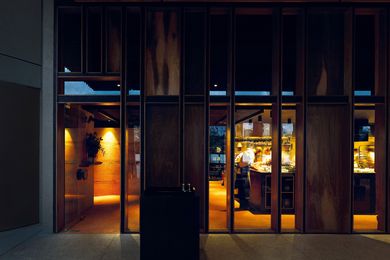 How do you design a ten-week pop-up restaurant in Sydney with a 27,000-person waitlist, for one of the most famous chefs in the world? Foolscap Studio has the answer.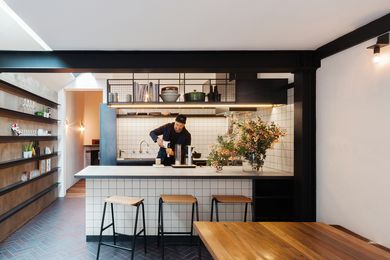 A Sydney terrace house has been transformed into a "fortress of solitude," a retreat from the hustle and bustle of everyday life.