Architecture Australia, May 2014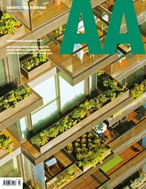 May 2014 (Issue 3)

Guest edited by Philip Thalis and Laura Harding, this issue of Architecture Australia examines urban housing.

Lindsay and Kerry Clare consider the impact of SEPP 65 planning regulations on residential design in New South Wales.

How SEPP65 and limited design competitions are shaping a more liveable Sydney.

Robert Stent considers the history of multi-residential housing in Victoria's contemporary, global context.

Peter Myers wonders if Australia is on the cusp of realising a vehicular 'utopia' of endless urbanism.

The pervasive commodification of urban housing in Australia is creating mean-spirited cities. Can architects do better?