Architecture Australia, July 2017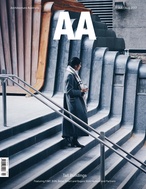 July 2017 (Issue 4)

The global reach of Australian architecture: An introduction to the July/August 2017 issue of Architecture Australia.

As part of the Asia Pacific Architecture Forum in Brisbane, the Working in Asia panel discussion was a platform for Australian women in architecture to discuss their approaches to and experiences of international practice.

An Australian organization is looking for volunteer architects for its annual preschool building project in India.