Architecture Australia, March 2017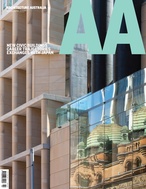 March 2017 (Issue 2)

An introduction to the March/April 2017 issue of Architecture Australia.

Ahead of Shigeru Ban's first Australian exhibition, to be presented at SCAF in March, Julian Worrall provides insight into the architect's distinguished portfolio and ethical approach to architecture.

In a summary of their A. S. Hook Address, Ian McDougall and Howard Raggatt reflect on the work of ARM Architecture, the possibilities in an "architecture of genuine questioning" and their late friend and colleague Stephen Ashton, who passed away in mid-2016.