Architecture Australia, March 2018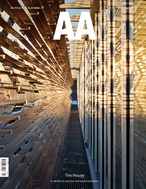 March 2018 (Issue 2)

The architect's own home as manifesto: An introduction to the March/April 2018 issue of Architecture Australia.

Janina Gosseye and Isabelle Doucet expound on residential architecture's activist potential and the tensions navigated by architects who design their own domestic projects.

Susan Holden and Ashley Paine examine Australia's suite of high-profile pavilion programs through the lens of shifting global practices in art and architecture.

This riverside pavilion by Anna O'Gorman Architecture is an elegant but playful addition to the Northshore Hamilton development precinct and masterfully distils the essence of its maritime surrounds.