Artichoke, September 2014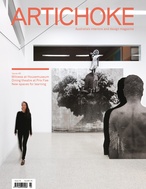 September 2014 (Issue 48)

An introduction to the September 2014 issue.

The projects created by emerging practice Foolscap Studio are functional and detailed, with a playful edge.

Dubbed 'The Bunker,' this shared workplace gives new purpose to a building "only an architect could love."

How can education design meet the challenges of a technology-rich, highly connected world? Wilson Architects education specialist and managing director Hamilton Wilson shares his insights.