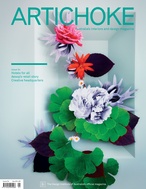 March 2016 (Issue 54)

An introduction to the March 2016 issue.

Held in Sydney, Artichoke Night School session 19 looked at the value of hotel design.

The design of brick-and-mortar stores is an ever-changing process. Skincare company Aesop has used branding, sophisticated e-tailing and the in-store experience to build a formidable brand name.