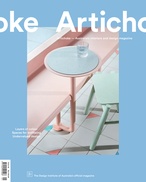 March 2018 (Issue 62)

An introduction to the March 2018 issue.

Baumgart Clark Architects has created an office environment in Melbourne that exudes gravitas and dignity, but also prioritizes wireless and paperless technology.

The sturdy blockwork and steel-framed windows of this mid-century industrial building in Melbourne give little clue to its rich history, but Wolveridge Architects has celebrated its past in a reimagined coworking space.

With a university population of more than 58,000 students, Perth's Curtin University engaged Geyer to overhaul its student services interface, restoring a campus jewel in the process.