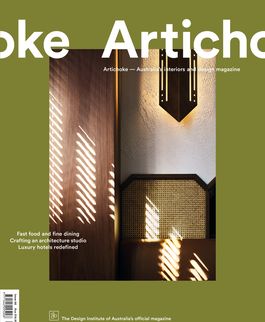 Artichoke, March 2019
Artichoke
Enjoy Australia's most respected coverage of interior architecture, design, objects, people and products.
Preview
Projects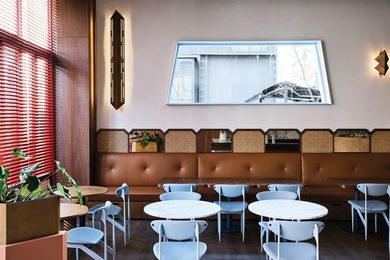 In South Korea's capital, Melbourne-based Flack Studio has designed a layered, textured restaurant with nods to Australian design.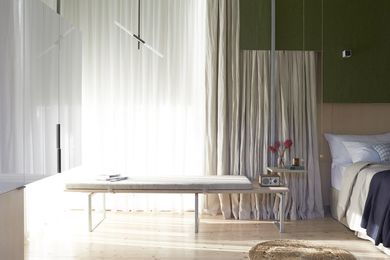 Melbourne architecture firm Multiplicity has revisited a boutique hotel they designed in the Victorian coastal town of Port Fairy and added a suite of new spaces that redefine what luxury means.
Features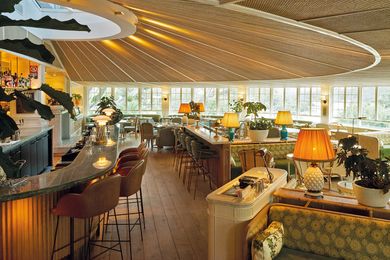 Designed by Akin Atelier, Bert's Bar and Brasserie in Sydney's Northern Beaches is reminscent of the grand hotel dining rooms of the 1930s.
Workplace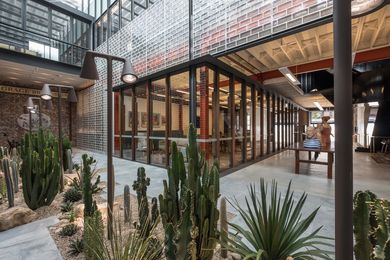 In Sydney's Chippendale, Tonkin Zulaikha Greer has transformed a two-storey former glass factory into purpose-built offices that take cues from their early-twentieth-century past.
More articles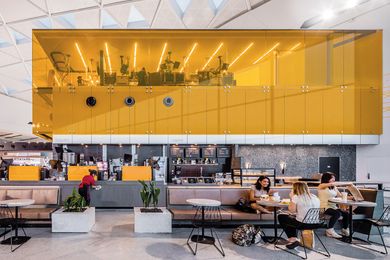 Landini Associates' design of McDonald's In The Sky at Sydney International Airport combines familiarity with inventiveness to deliver a memorable customer experience.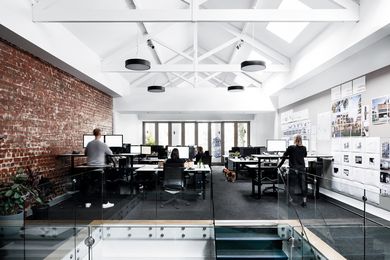 For its new home in Melbourne's Carlton, Techne Architecture and Interior Design has created a workplace expressed as a venue for creative production.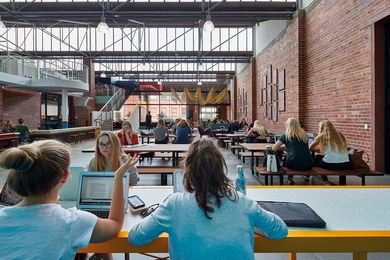 In Fremantle, Cox Architecture's sensitive reworking of a former rope-making warehouse aims to make a university hub more appealing and accessible to students.