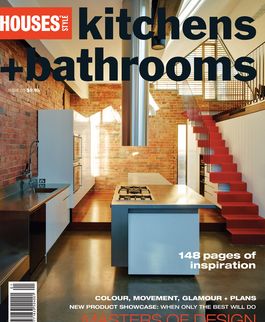 Houses: Kitchens + Bathrooms, June 2010
Houses: Kitchens + Bathrooms
Presenting the best contemporary kitchen and bathroom designs and products.
Showcase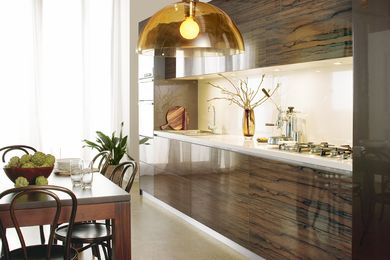 These kitchen and bathroom products use subdued tones and bold colour.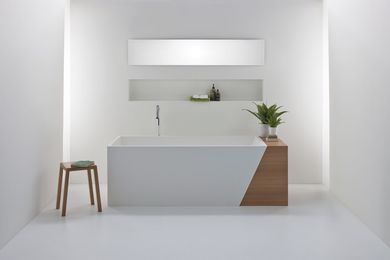 Light white colours your senses.
Review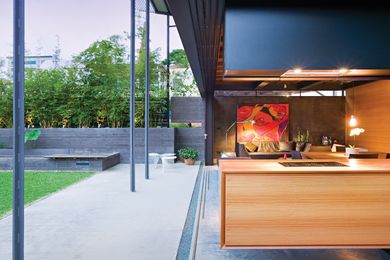 Investigating kitchen trends of the moment, we discover that the island bench rules and colour is not too far behind.
Projects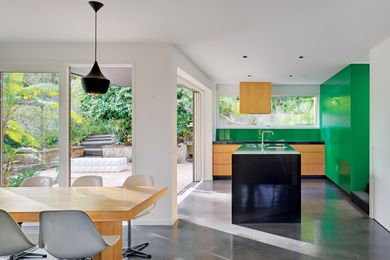 Nobbs Radford Architects blends the new with the old in a sensitive renovation of a 1960s house in Sydney's Middle Cove.