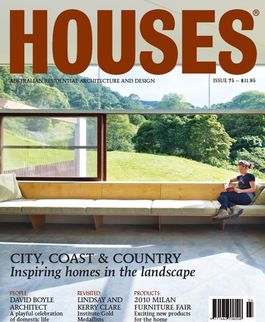 Houses, August 2010
Houses
The best contemporary residential architecture, with inspirational ideas from leading architects and designers.
People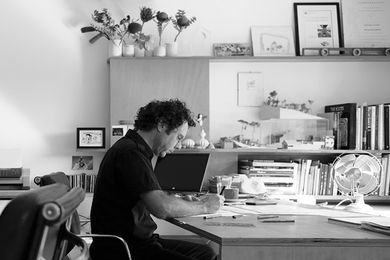 From his NSW Central Coast studio, David Boyle Architect designs playful, individual houses that celebrate domestic life.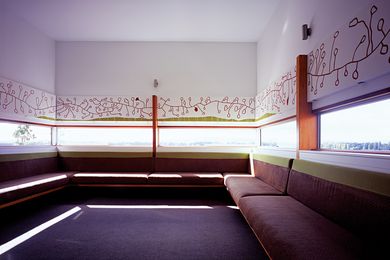 A shed-shack material sensibility with a craftsman's eye for detail.
Reading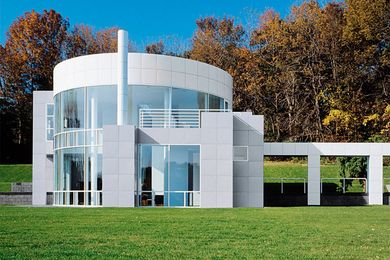 The latest addition to Taschen's Basic Architecture Series, which profiles a selection of architectural greats.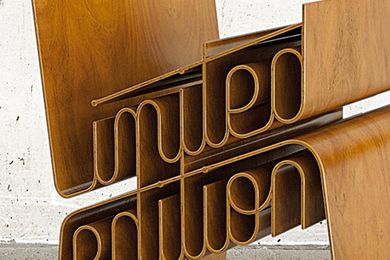 In a world of standardized commodities, the demand for unique pieces of designer furniture is steadily increasing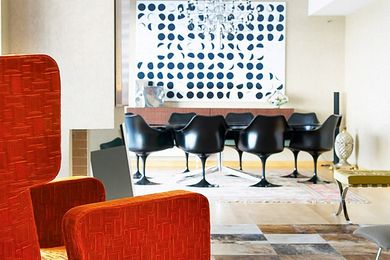 The first in a series on contemporary interiors in various cultures around the world.
Sustainability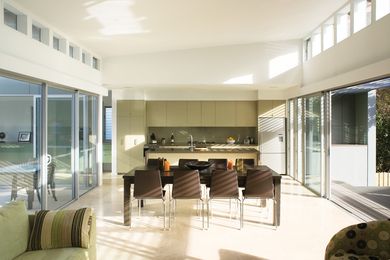 A case study in sustainable design and sustainable living: Environa Studio's Courtyard House.
Projects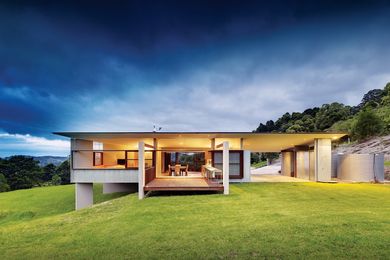 A retreat by Fergus Scott Architects on the New South Wales south coast.
This renovation of a small, one-bedroom apartment by Ben Edwards and Juliet Moore in Fitzroy makes living fun.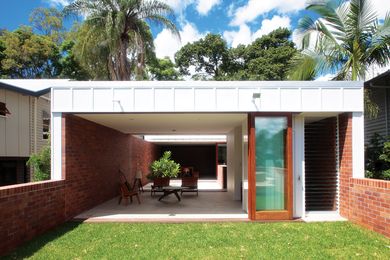 James Russell Architect negotiates a steep Brisbane site with a pleasing journey from roadside to gully.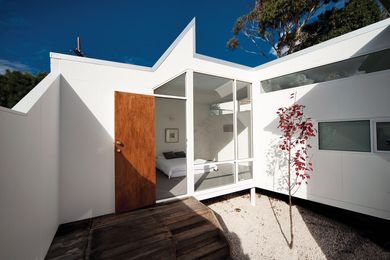 A small house extension by BLOXAS injects architectural delight into a standard brick home.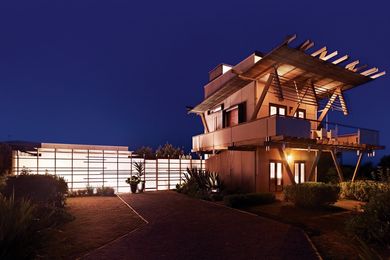 Peter Maddison makes a small design grander with a spirited new pavilion added to a house he designed in 1995.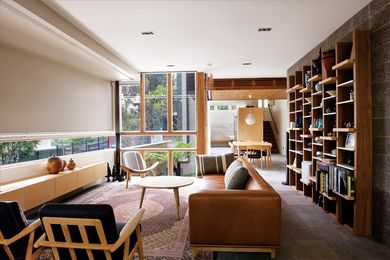 Recreated by MGS Architects, a Sydney terrace house takes full advantage of natural light and distilled views.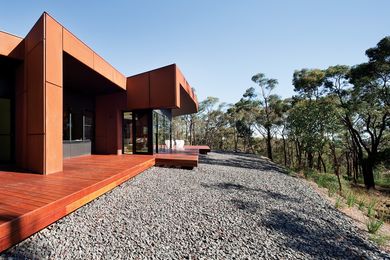 An unorthodox yet monumental house by Judd Lysenko Marshall Architects stands proudly in a clearing of the scrub in the Victorian goldfields.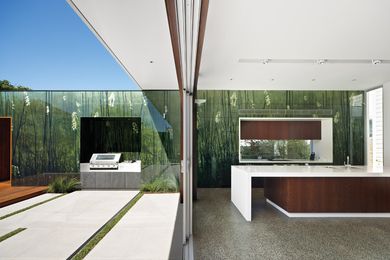 BG Architecture makes a literal connection between the interior and exterior landscaping in a 1920s bungalow.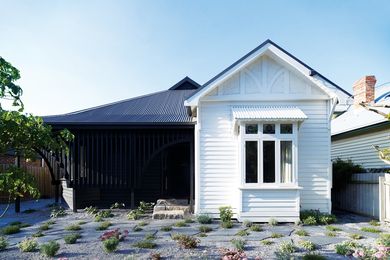 A Melbourne house refashioned by Kennedy Nolan Architects with Arts and Crafts elements.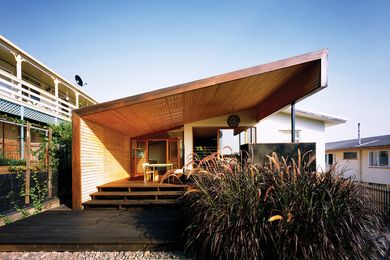 A sculptural addition by Kieron Gait Architects brings a sense of playfulness to a humble Brisbane abode.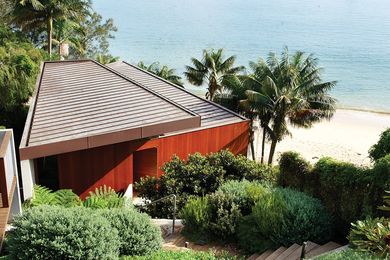 With a series of careful interventions, 360°Landscape Architects sculpts a journey alongside a Sydney house.
Studio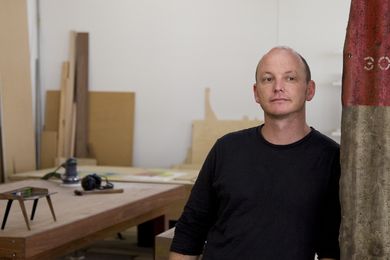 Curated by Form, 11.12 is the first solo exhibition by Jon Goulder. Exquisite craftmanship is demonstrated in this range of limited edition pieces.
Features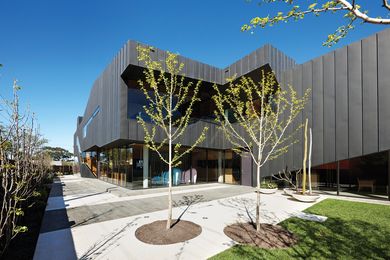 Challenging the assumption that the home is a private entity, Lyons combines public museum and private house.
Revisited
Postscript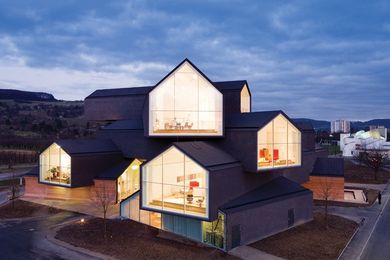 A curious showcase by Herzog and de Meuron, for the Vitra residential furniture collection in Germany.