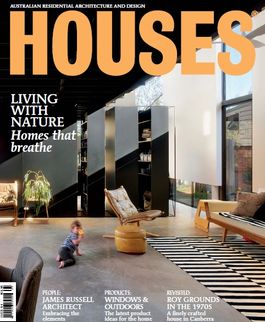 Houses, October 2013
Houses
The best contemporary residential architecture, with inspirational ideas from leading architects and designers.
Preview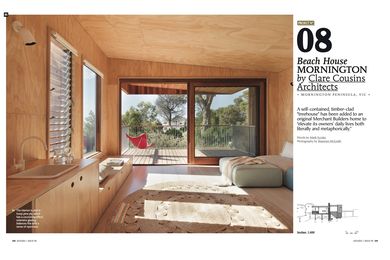 In an outdoor room, we can enjoy being outside while still protected from the weather. Often integrated into contemporary Australian homes, outdoor rooms differ from …
People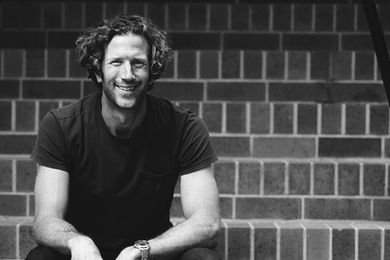 Brisbane-based architect James Russell takes the idea of a breathing building to a new level.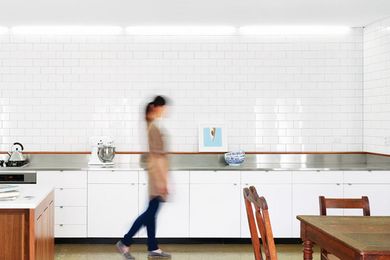 A connection to the outdoors through the use of durable materials.
Exhibition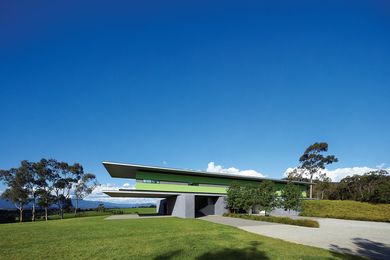 Exploring the distinctive residential work of Denton Corker Marshall.
Reading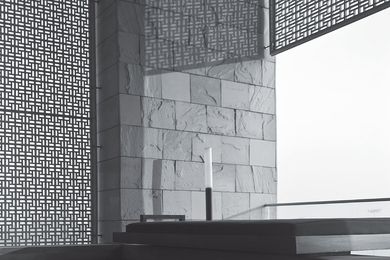 A richly illustrated monograph brings together more than thirty years of architectural work.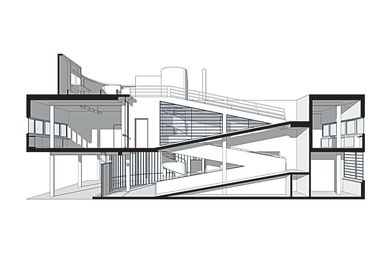 A series of Le Corbusier designs, redrawn using CAD.
Studio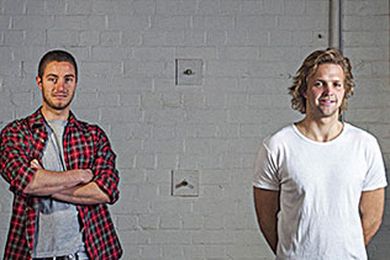 Furniture design graduates David Houbaer and Alec Balcombe launched Dhab Studios.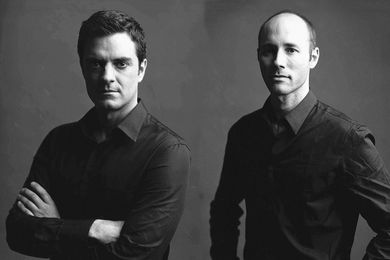 The "minimal-artisanal" furniture designs of Craig Bassam and Scott Fellows.
Abroad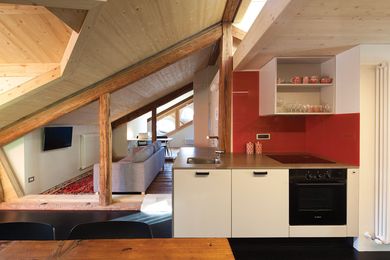 A sixteenth-century Italian attic restored by Perth studio SODAA and local studio, MQAA.
Projects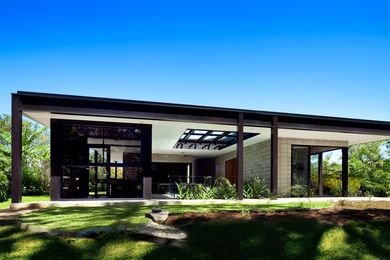 Charles Wright Architects reinterprets the classic Philip Johnson Glass House for Cairns.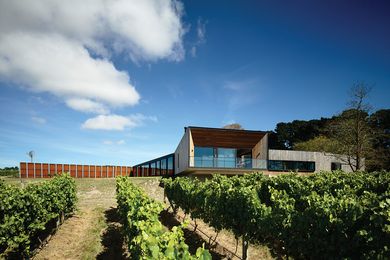 A multi-faceted house by McAllister Alcock Architects, set in a Victorian winery.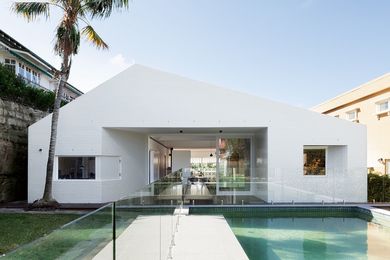 Hannah Tribe finds the light-filled airy home inside a cramped old Sydney bungalow.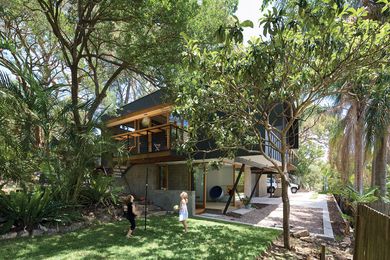 A house by Matt Elkan among the angophoras of Sydney's Northern Beaches.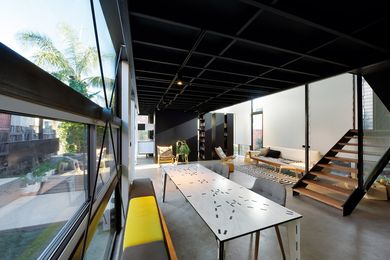 A timber bungalow in Melbourne's north references the Eames' Case Study House #8.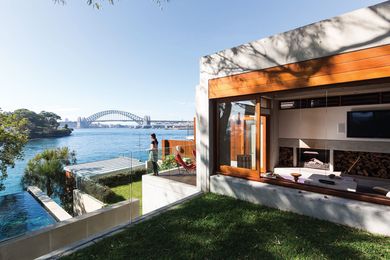 Melocco & Moore crafts a meticulous addition to a Victorian waterfront villa in Sydney.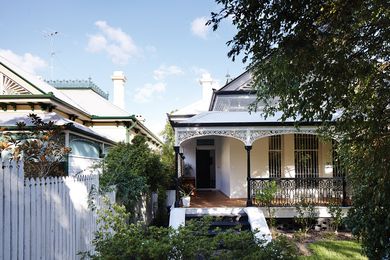 Owen and Vokes and Peters rework an historic Brisbane home.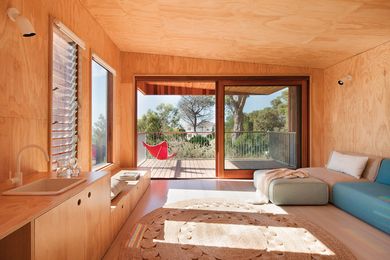 Clare Cousins adds a self-contained, timber-clad "treehouse" to a Merchant Builders' home.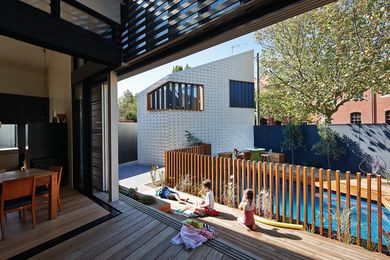 A backyard garage and atelier completes the renovation of a Melbourne home by Make Architecture.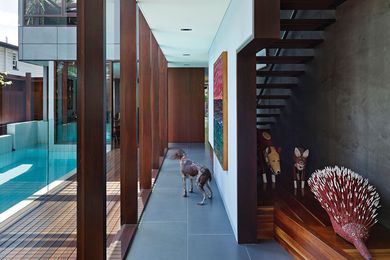 Architect Michael Rayner's family home is a complex manipulation of shadow and light.
Revisited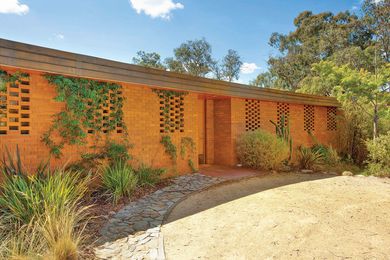 Roy Grounds' highly crafted Canberra house for Sir Otto and Lady Margaret Frankel.
Postscript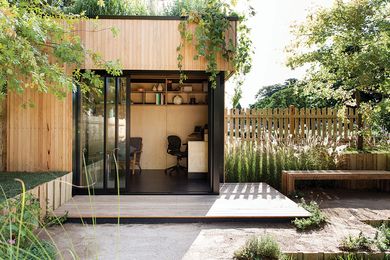 A conversation about working from home kick-started ArchiBlox's affordable prefabricated structure.