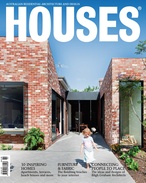 April 2014 (Issue 97)
More and more, architects are confronted with some form of heritage overlay or constraint. A knee-jerk reaction might see an architect thinking such guidelines leave …

Bligh Graham Architects' residential work connects people to their place and environment.

The residential work of Bligh Graham Architects uses natural materials in a purposeful way.

FMD Architects revisits Treehouse, the practice's first project.

Reduced forms and tactile appeal are key to the designs of Italian duo Roberto Palomba and Ludovica Serafini.

Adelaide's only Harry Seidler house, revisited by Rachel Hurst.