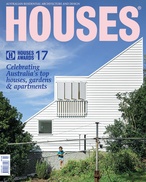 August 2017 (Issue 117)

Introduction to Houses 117.

Taking aesthetic cues from Nordic modernism and conceptual inspiration from the Antarctic, this family home by Breathe Architecture eschews polarization in favour of a consistent design language.

A compact and sustainable house by Coda Studio that prioritizes connection to family and community encapsulates the progressive ideals of the architects who call it home.