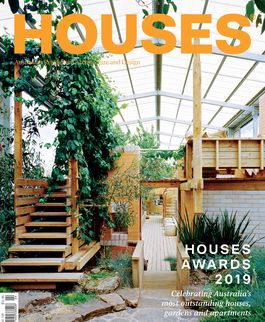 Houses, August 2019
Houses
The best contemporary residential architecture, with inspirational ideas from leading architects and designers.
In Profile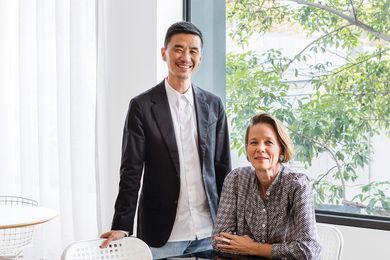 The distinct yet complementary methods of CO-AP Architects principals Tina Engelen and Will Fung are united in the work by the practice, bridging design generations to make a marked contribution to Australian architecture.
Preview
Awards
Projects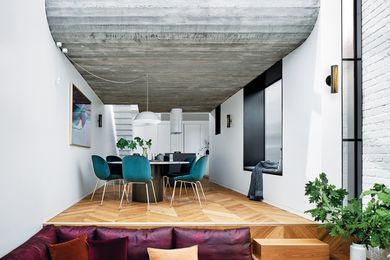 Within a seemingly typical Victorian terrace house, new shifts in volume and dramatic apertures to the sky create the illusion of impossibly spacious proportions.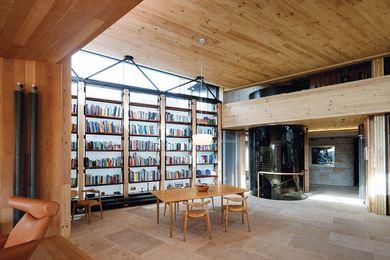 Adding to the architectural legacy of a salubrious Sydney suburb, this home for the architect's own family is a volumetric study that celebrates the inherent qualities of timber.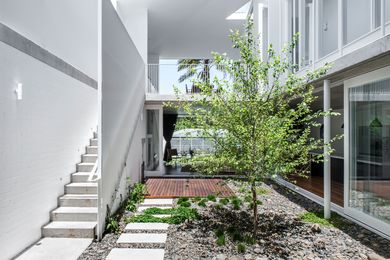 A choreographed sequence of landscaped gardens enriches the experiential qualities of this addition to a Brisbane home, whose regional sensibility befits its locale.
Houses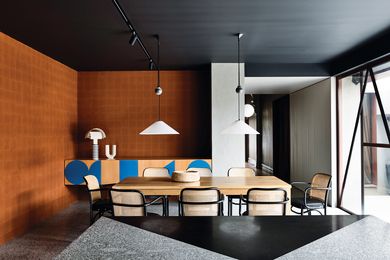 Colour and geometry permeate this bold addition to a double-fronted Victorian terrace house that offers new-found connections to an established oak tree.
More articles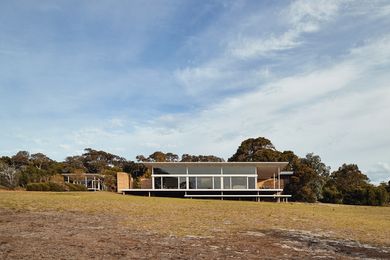 Ooi House by Kerry Hill Architects is a seminal project in Australia's modern architectural canon. Revisiting the icon more than two decades after its construction leaves the striking impression of a nuanced home inextricably bound to its site.