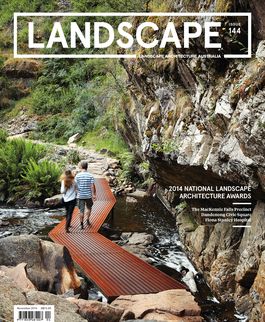 Landscape Architecture Australia, November 2014
Landscape Architecture Australia
Reviews, news and opinions on landscape architecture, urban design and planning.
Preview
Agenda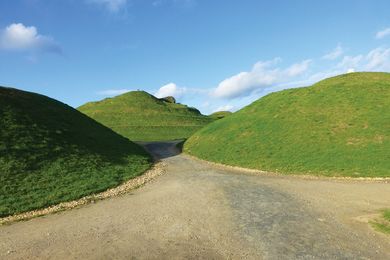 Offsetting the negative social and economic effects that mine closure has on our regional communities.
Projects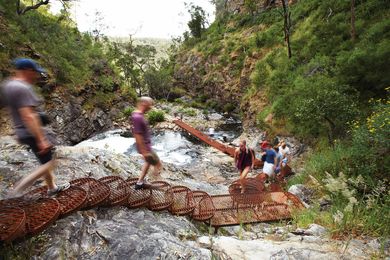 A bold yet highly site-specific gesture rarely seen in Australian national parks and conservation areas.
More articles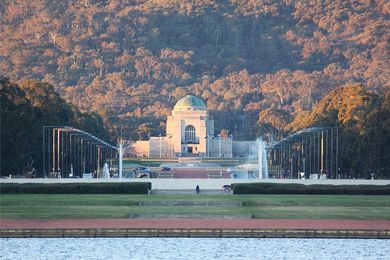 One hundred years since the beginning of World War I, how has war influenced the evolution of the landscape architecture?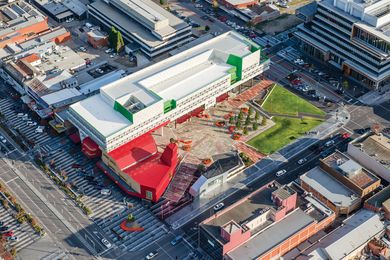 A colourful new civic square in Dandenong offers a welcoming and intimate space to its diverse community.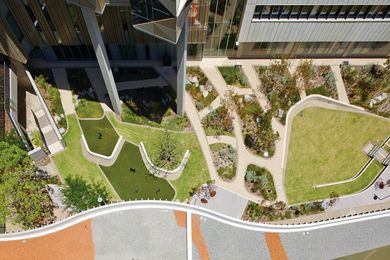 Perth's new hospital provides many well-crafted landscapes that service the needs and moods of patients and visitors alike.