DesignInc's wide-ranging experience and expertise means that it is frequently invited to collaborate on brief development and masterplan visions. At the other end of the spectrum, the company is very active in the business of designing, procuring and delivering high-quality sustainable architecture and infrastructure.  With offices in Adelaide, Melbourne, Sydney, Perth and Dubai.
Related articles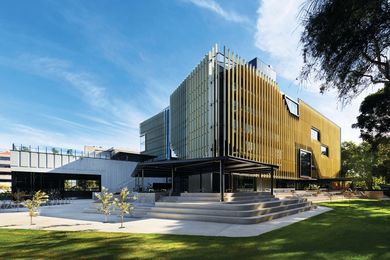 Adelaide Botanic High School by Cox Architecture and DesignInc.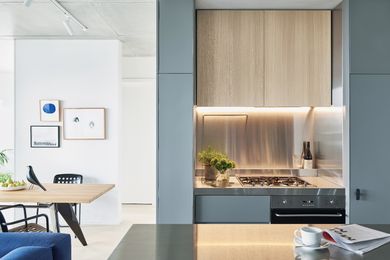 Of one with the once-gritty Melbourne suburb of Collingwood, this spatially thoughtful, materially honest apartment building shows what can be achieved when a multiresidential project favours homeliness over expediency.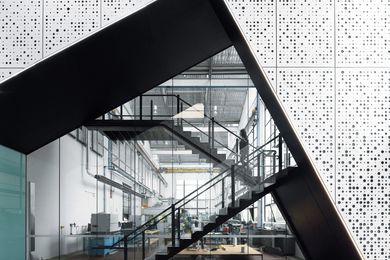 Working within the University of Melbourne's original 1930s engineering workshop, Designinc has opened up the student spaces to put engineering on display.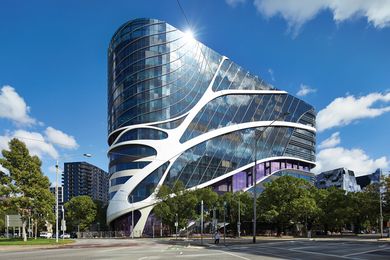 The distinctive design of this eminent cancer centre in Melbourne, by Silver Thomas Hanley, DesignInc and McBride Charles Ryan, evokes optimism and inspires hope.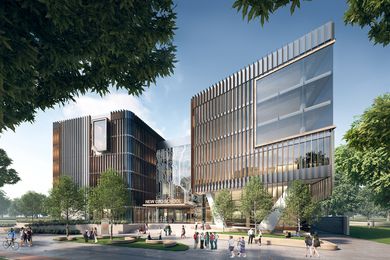 Designs for South Australia's first vertical high school by Cox Architecture, DesignInc and TCL have been revealed by the South Australian government.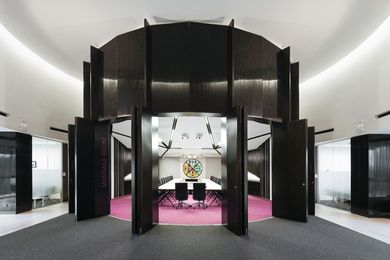 DesignInc's refurbishment of La Trobe University's chancellery features a dramatic boardroom beneath the building's original dome.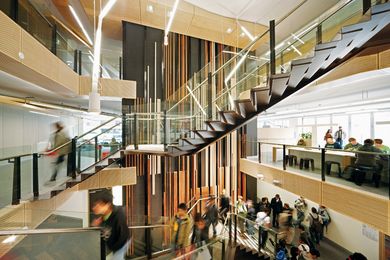 The University of Adelaide Innova21 by DesignInc won the National Award for Sustainable Architecture at the 2011 National Architecture Awards.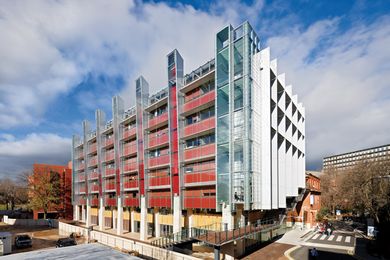 The Innova21 building by DesignInc echoes the textured, layered approach of Charles and Ray Eames.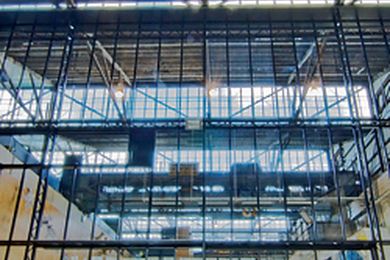 UTAS SCHOOL OF ARCHITECTURE by SBE AND SIX DEGREES ARCHITECTS – ARCHITECTS IN COLLABORATION Image: Roger Fay JURY CITATIONThe Tasmanian jury citation for this project observes …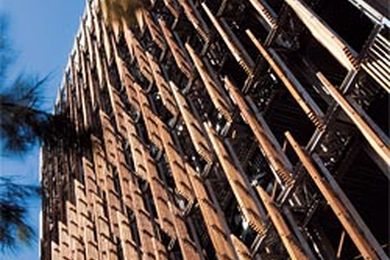 Six stars, but is it Architecture? The City of Melbourne's new office building, by Mick Pearce and DesignInc, is Australia's first building to pursue biomimicry as a design principle, while pushing sustainable design to new levels.