Eckersley Garden Architecture provides a revitalised approach to creating a landscape through knowledge of design, sustainable gardening, horticulture and construction.
Related articles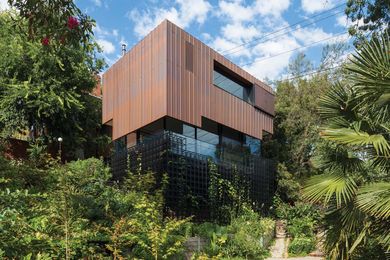 A quaint walkway stepping up from Melbourne's Yarra River is the sole means of access to this 1930s brick home, where an extension by AM Architecture fulfils the owners' desire for a treetop sanctuary.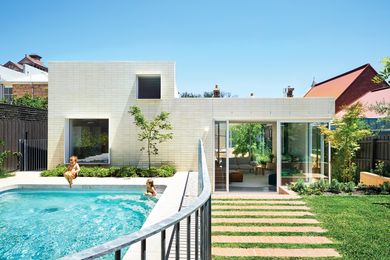 This deliberately restrained addition to a Victorian terrace by Clare Cousins Architects – which replaces an oversized faux period structure – revolves around a central courtyard to create a verdant haven in Melbourne's inner north.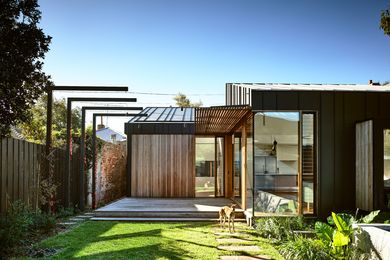 A turn-of-the-century weatherboard cottage along Melbourne's Merri Creek has been transformed by Zen Architects into a light-filled space for a family to come together.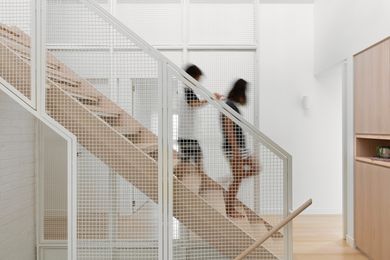 Taking aesthetic cues from Nordic modernism and conceptual inspiration from the Antarctic, this family home by Breathe Architecture eschews polarization in favour of a consistent design language.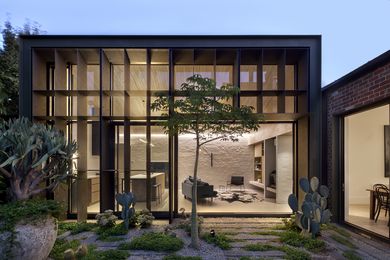 Baffle House by Clare Cousins Architects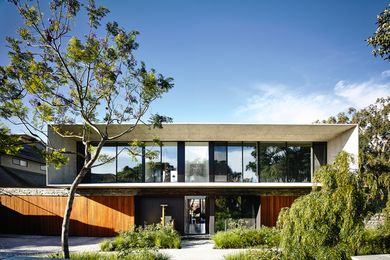 Made of timber, stone and steel, and topped with concrete, this rectilinear house by Matt Gibson Architecture and Design is the result of exceptional integration and interaction between layers.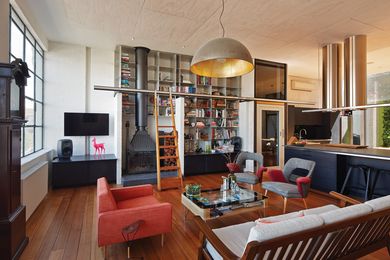 NMBW Architecture Studio achieve a powerful impact with subtle revisions and modifications to a warehouse apartment in inner Melbourne.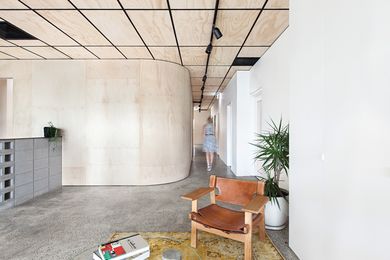 Dubbed 'The Bunker,' this shared workplace gives new purpose to a building "only an architect could love."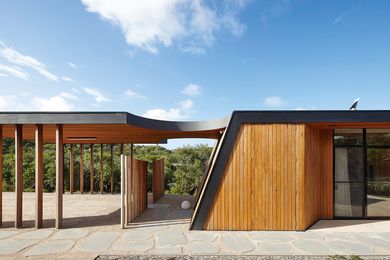 A holiday home on Victoria's Mornington Peninsula by BKK Architects.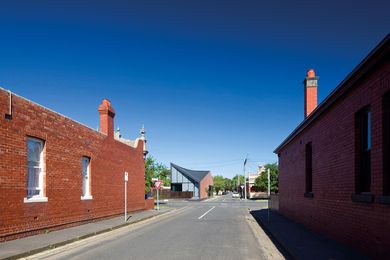 Middle Park House by Jackson Clements Burrows Architects