Perrett Simpson Stantin commenced practice in January 1984 as Perrett Simpson and Associates, and has since grown steadily, documenting a wide range of projects including the design and supervision of steel, reinforced concrete, post-tensioned concrete, masonry and timber buildings, and associated civil works.
Location:
Melbourne,
Vic,
Australia
Related articles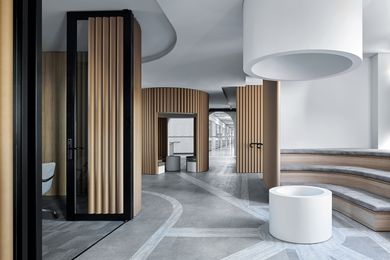 Branch Studio Architects has updated a dark rabbit warren of office spaces at a high school in Melbourne's west into a "monastic" central public piazza used by students and staff.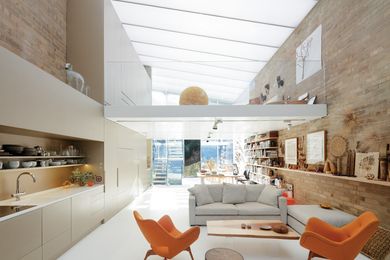 Sitting within the hallowed bones of the building designed for Mary and Grant Featherston by Robin Boyd in the late 1960s, this new studio captures the spirit of the original home while opening a new chapter for the Featherston family.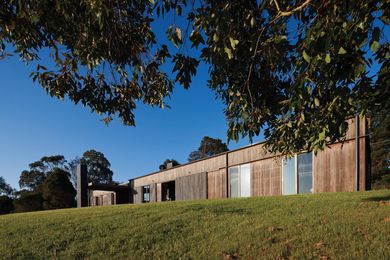 Featuring crisp geometry, simple spatial arrangements and rigorous detailing, this lean timber-clad home was designed by Noxon Giffen for sustainability, comfort and a strong connection to the landscape.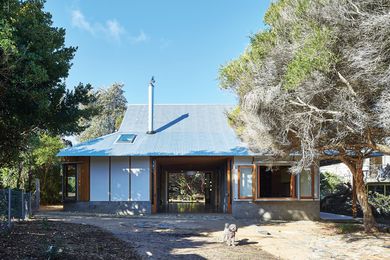 Point Lonsdale House by NMBW Architecture Studio.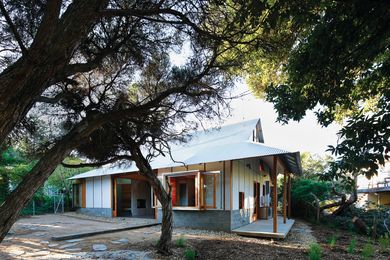 With this house at Point Lonsdale on Victoria's Bellarine Peninsula, NMBW Architecture Studio has cleverly arranged rooms and non-rooms under a striking roof form.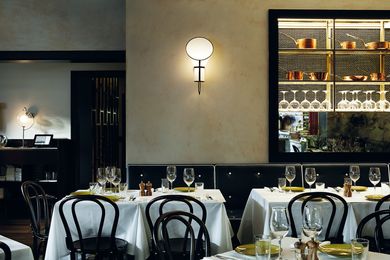 Inspired by the site's art deco heritage, SJB Interiors has refitted this Melbourne bistro and dining room to give it French character in keeping with the menu on offer.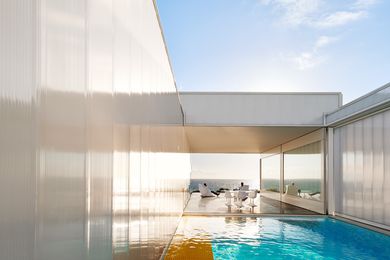 Experienced like a piece of immersive installation art, this new beachside home by Robin Williams Architect encourages its inhabitants to engage all their senses.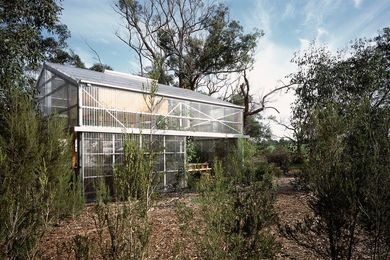 Baracco and Wright Architects' Garden House blurs the boundaries between garden and home while redefining what it means to be minimal.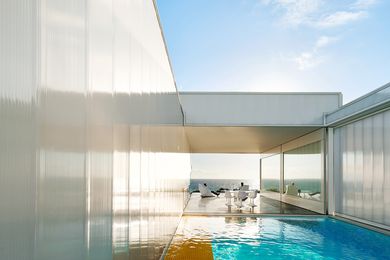 Villa Marittima, St Andrews Beach by Robin Williams Architect.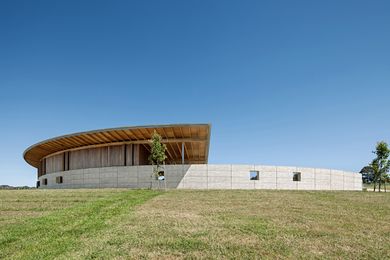 Equestrian Centre, Merricks by Seth Stein Architects (London) in association with Watson Architecture + Design (Melbourne).