Tribe Studio Architects was created in 2003 by Hannah Tribe. The firm works in residential architecture with a site-specific approach. Tribe's design approach is energetic, optimistic, informed and rigorous. The studio is actively involved in furthering design excellence through conference presentations, lectures, exhibition installations, architectural education and design competitions.
Location:
Sydney,
NSW,
Australia
Related articles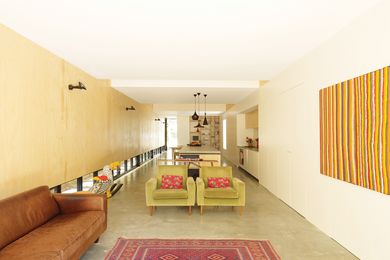 Taking inspiration from the whimsy and rigour of artist Sol LeWitt, Tribe Studio's inventive, sustainable first house paints a "portrait" of its clients and hints at what would become the studio's prevailing concerns.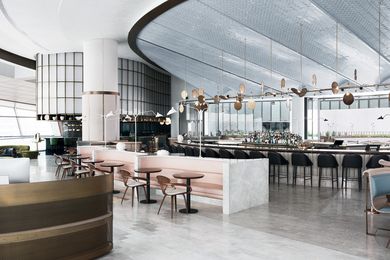 In the shadow of the world's tallest tower and concealed within the Dubai Opera performing arts centre, Alexander & Co with Tribe Studio Architects has designed a hidden treasure befitting of a city that does not do things by halves.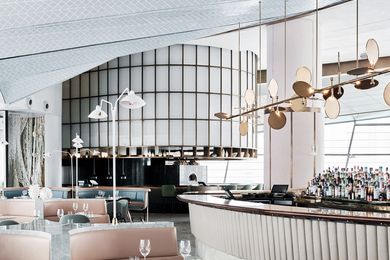 Sean Connolly at Dubai Opera by Alexander and Co and Tribe Studio Architects.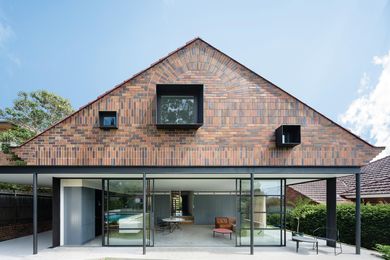 With a wink to the brick cottage's Arts and Crafts heritage, this addition by Tribe Studio relaxes the home's original formality, brings focus to the garden and offers thoughtful elements of surprise.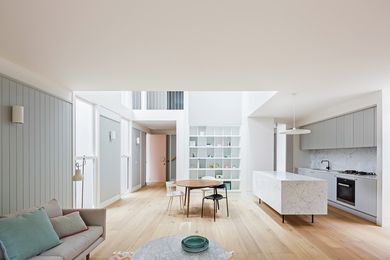 Without compromise on quality or invention, this new speculative home by Tribe Studio Architects has an emphasis on spatial interest and an abundance of natural light.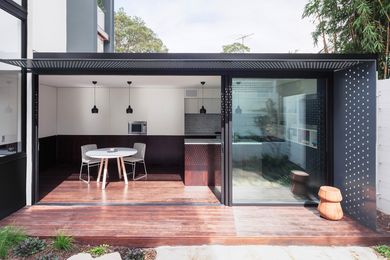 Tribe Studio channels the spirit of Adolf Loos' Raumplan obsessions in creating this small terrace alteration and addition in Sydney.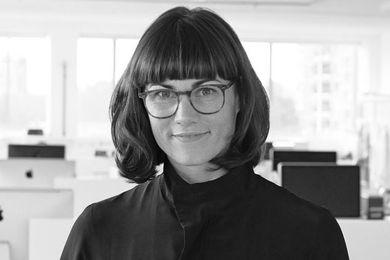 The residential work of Tribe Studio has a kind of clean, blunt Modernism or 'suburban uncanny' aesthetic.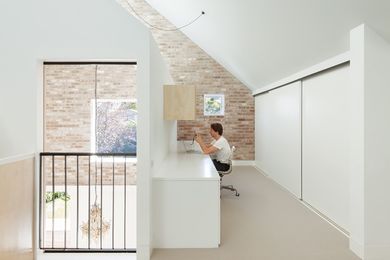 Houses by Tribe Studio have 'a clean, blunt modernism' and classic contrasts of black, white and wood.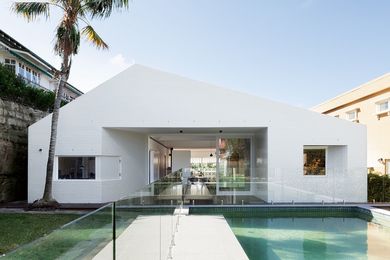 Hannah Tribe finds the light-filled airy home inside a cramped old Sydney bungalow.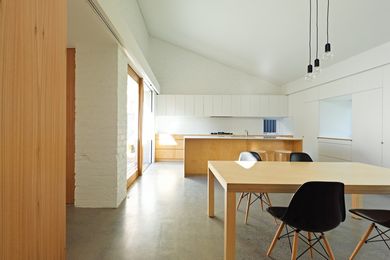 Saving a modest 1950s bungalow, Tribe Studio adds new life and space with a recycled brick pavilion.