Consulting structural and civil engineers with offices in Queensland and New South Wales.
Related articles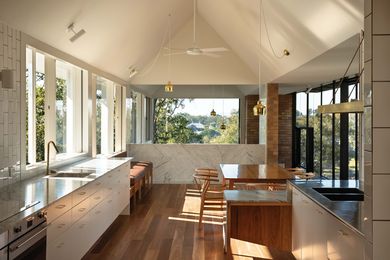 Set above the bends of the Brisbane River and informed by the material qualities of the existing 1930s cottage, a new brick and timber living wing, terraced garden and lap pool designed by Owen Architecture frame the terrain and capture the timeless spirit of this period home.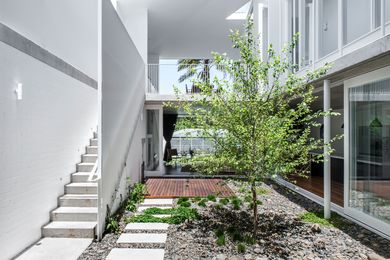 A choreographed sequence of landscaped gardens enriches the experiential qualities of this addition to a Brisbane home, whose regional sensibility befits its locale.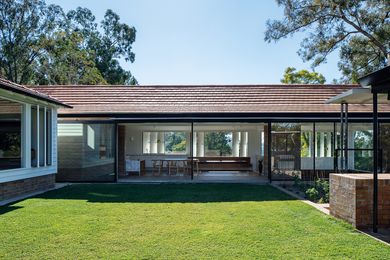 Brisbane Riverbank House by Owen Architecture is joint winner of the Award for House Alteration and Addition over 200m2 in the 2019 Houses Awards.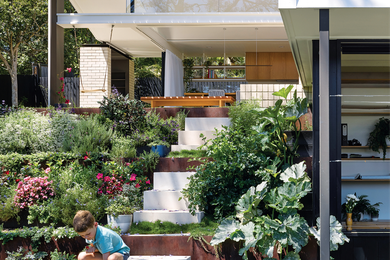 Verdant terraced gardens and finely crafted joinery, stitch this reimagined Queenslander by SP Studio to its place and past to create a relaxed home and studio for the architect and his young family.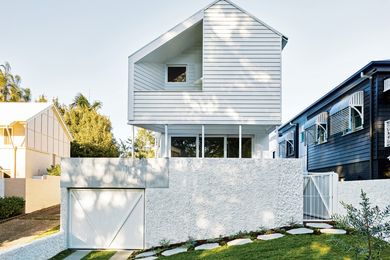 Composed as a series of concrete and masonry platforms, this rigorously executed home by Owen Architecture with Lineburg Wang maintains the pleasure of low -density living through a considered exploration of architecture and terrain.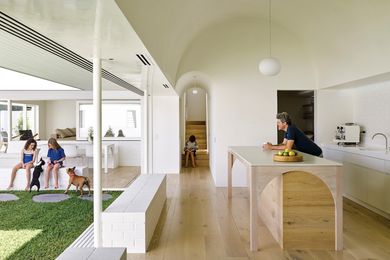 Distinctive for its geometric clarity and minimalist material palette, this precisely curated extension to an existing Queenslander by Hogg and Lamb responds to the intensity of the sun and evokes a sense of calm.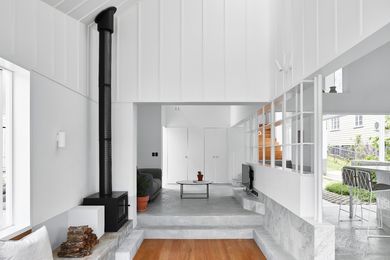 An abstraction of the postwar cottage, this addition to a Brisbane hillside house by Owen Architecture is expressed not as a fragment or extrusion but as a hipped-roof whole.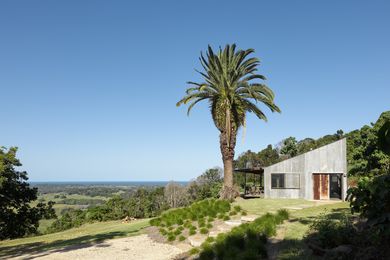 A simple pavilion formed from the remnants of an existing shed, this "thrillingly simple" project makes the most of its majestic site.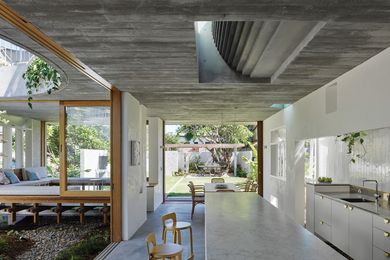 Imbued with an Italian influence, this worker's cottage has been transformed by Cavill Architects into an imaginary "ruin" that honours the poetics of decay.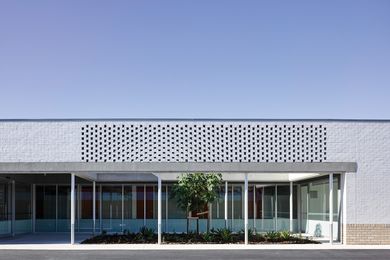 In its design of a veterinary hospital for a rapidly growing suburb north of Brisbane, Vokes and Peters has returned to basics, catering to staff, clients and animals with "precision and care."