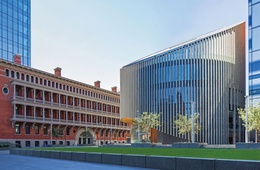 Civic pride: Cathedral Square
Kerry Hill Architects has led a collaborative redevelopment of the historic heart of Perth since 2009, complementing the existing heritage fabric with architectural insertions at an urban scale.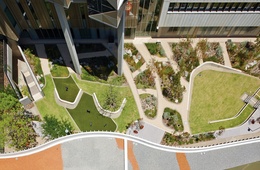 Botanical remedy: Fiona Stanley Hospital landscapes
Perth's new hospital provides many well-crafted landscapes that service the needs and moods of patients and visitors alike.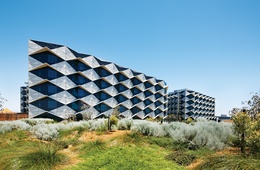 Natural healing: Fiona Stanley Hospital
The Fiona Stanley Hospital employs evidence-based design principles to make tangible contributions to patients' wellbeing.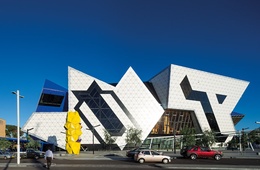 Perth Arena
A mesmerizing urban pantheon based on big ideas, local context and the geometry of puzzles.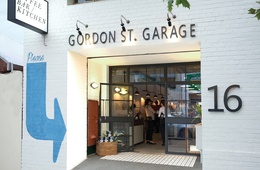 Gordon Street Garage
A West Perth garage reinvented by Foolscap Studio becomes a casual eatery and bar with local soul.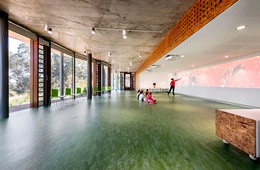 Kings Park Education Centre
Perth's new environmental teaching centre by Donaldson + Warn for Botanic Gardens and Parks Authority.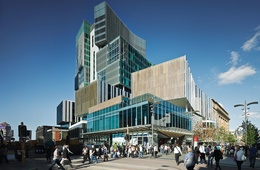 One40william, Perth
Bates Smart director Philip Vivian reviews One40william by Hassell.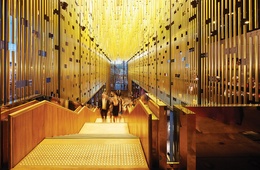 State Theatre Centre
Kerry Hill Architects' State Theatre Centre for Perth celebrates transparency, opacity and the urban experience.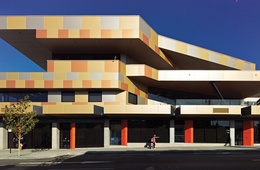 Northbridge Central TAFE
Meaning, motifs and a necessary ambiguity overlap in Lyons' public face for the Central Institute of Technology in Perth.