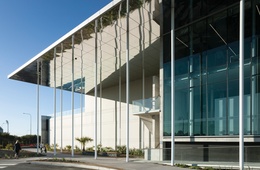 'Silent and self-assured': KDV Golf and Tennis Academy
In its award-winning redevelopment of a much-loved Carrara golf course, Shiro Architects has crafted a "silent and self-assured" building that points to the Bauhaus and the heroes of modernist architecture.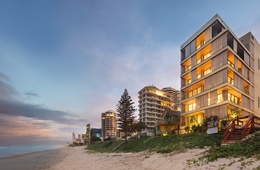 'An authentic architecture of materiality': M3565 Main Beach Apartments
This prestigious beachside apartment building by Virginia Kerridge Architect stands out from its neighbours by virtue of its articulate materiality and sensitive human scale.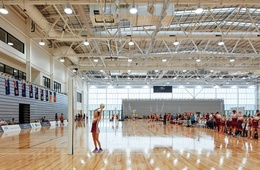 Building for a Future Gold Coast
Sheona Thomson considers the lasting impact of the 2018 Gold Coast Commonwealth Games venues on communities, "where arguably infrastructure is playing catch-up to growth."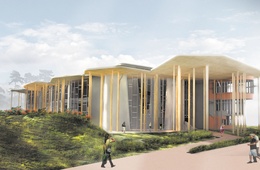 Peter Cook's tour of CRAB's Bond University building
The Soheil Abedian School of Architecture for Bond University is taking shape.