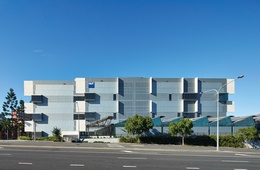 Creative Industries Precinct 2, QUT
This assured building by Richard Kirk Architect and Hassell enriches learning for the creative disciplines at the Queensland University of Technology, encouraging students to "lead the culture" in the spaces.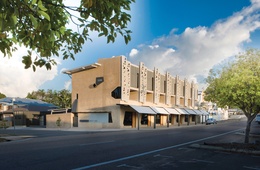 Fresh-faced: The Hub on Echlin
Architects North has created a curious and elegant self-generated development in the Townsville suburb of West End that was conceived as "a breathe of fresh air."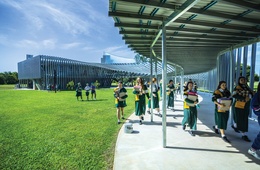 Trinity Anglican School Science Building
Charles Wright Architects has created a dynamic new science building for Trinity Anglican School in Far North Queensland, responding to both program and climate with lyrical pragmatism.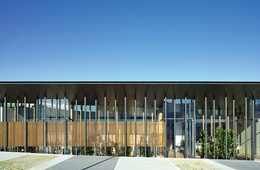 Civic vision: Ormuz Specialist Eye Clinic
Loucas Zahos Architects has orchestrated a calming and intimate sequence of spaces for a new eye clinic in Caloundra, South East Queensland.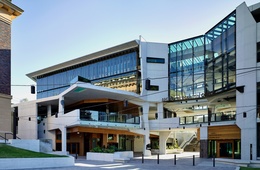 Tropical humanism: UQ Oral Health Centre
Cox Rayner Architects employs an impressive level of craft and detail to deinstitutionalize The University of Queensland's new oral health centre.