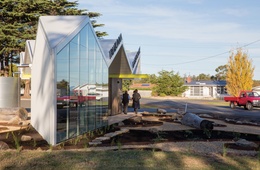 Marking an entrance: Triabunna Gatehouse
Marking arrival at this post-industrial township on Tasmania's east coast, the Triabunna Gatehouse by Gilby and Brewin Architecture is a "visual feast," inscribed with complex narratives of a place in flux.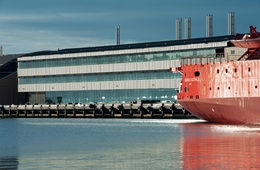 Between city and sea: Institute for Marine and Antarctic Studies
The simple form of a research building on Hobart's waterfront belies a complex weft of history, site and program.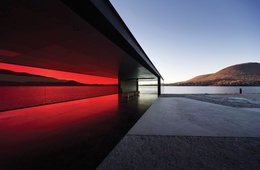 Glenorchy Art and Sculpture Park (GASP)
Room 11 completes its award-winning work at the Glenorchy Art and Sculpture Park in Tasmania.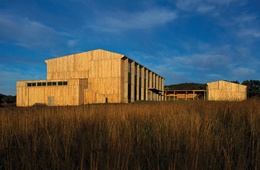 Tarremah Hall
A hall for a Tasmanian Steiner school by Morrison and Breytenbach uses restrained effort to maximum effect.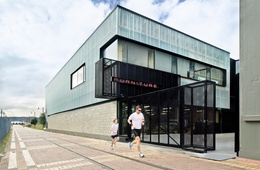 School of Fine Furniture
A furniture workshop at the University of Tasmania by Six Degrees and SBE in association.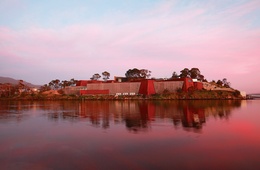 Museum of Old & New Art (MONA)
Three different writers explore the labyrinthine, landmark project by Fender Katsalidis in Hobart.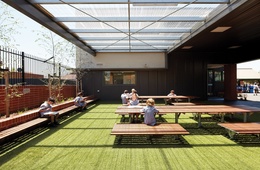 Three school projects go beyond the classroom
Architects and designers are creating fresh school environments to support a new era in education delivery.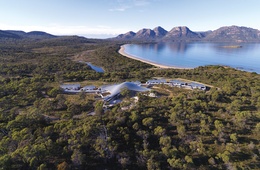 Saffire Freycinet Resort
On a picturesque site on Tasmania's Freycinet Peninsula, Circa Architecture fashions iconic forms into spaces for rest and retreat.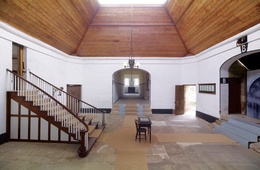 Port Arthur Separate Prison
Tonkin Zulaikha Greer highlights Port Arthur Separate Prison's tension between elegance of the architecture and its blunt purpose.