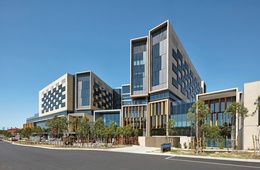 Angle of repose: Bendigo Hospital
Suffused with a conscious connection to place and community, Bendigo's new hospital designed by Silver Thomas Hanley and Bates Smart fosters a sense of repose with quiet confidence and civic gravitas.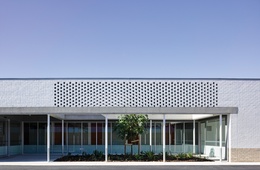 Domesticated commercial: North Lakes Veterinary Hospital
In its design of a veterinary hospital for a rapidly growing suburb north of Brisbane, Vokes and Peters has returned to basics, catering to staff, clients and animals with "precision and care."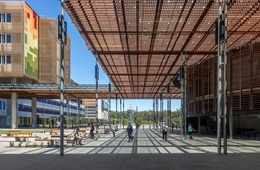 Social healing: Sunshine Coast University Hospital
Underpinned by the ethos and architectural language of the Sunshine Coast, this new hospital by Architectus and HDR is a robust response to operational and climatic requirements.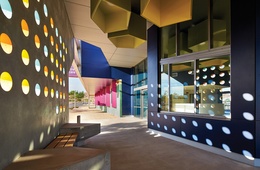 'Undeniable colour': Karratha Central Healthcare
Patient experience was of the highest priority in Coda Studio's design for a new healthcare facility that services the remote township of Karratha, Western Australia.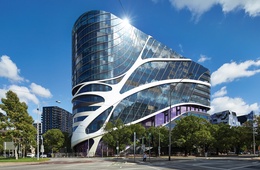 'A dramatic and disruptive impact on the world': Victorian Comprehensive Cancer Centre
The distinctive design of this eminent cancer centre in Melbourne, by Silver Thomas Hanley, DesignInc and McBride Charles Ryan, evokes optimism and inspires hope.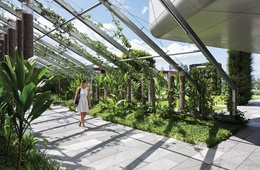 Lady Cilento Hospital landscapes
For Brisbane's new Lady Cilento Children's Hospital, Conrad Gargett created an impressive suite of rooftop gardens full of drama and novelty.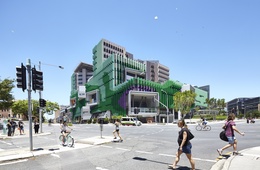 Urban vigour: Lady Cilento Children's Hospital
Brisbane's new children's hospital by Conrad Gargett Lyons is a powerful work of city making.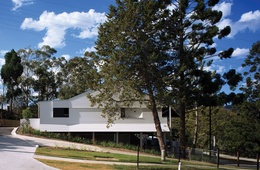 Dayboro Veterinary Surgery
A Queensland veterinary clinic by Owen and Vokes and Peters responds to the rural vernacular.