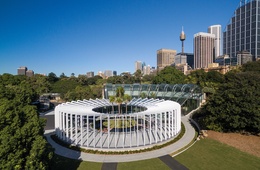 Botanical enigma: The Calyx
The latest addition to the Royal Botanic Garden Sydney, by PTW Architects with landscape architecture by McGregor Coxall, presents a striking geometric volume that is a protective layer and a lens that frames cinematic moments.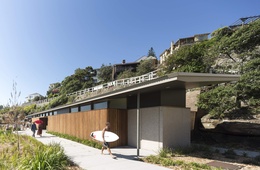 Tamarama Kiosk
A pavilion by Lahznimmo Architects brings the glamour back to Tamarama beach in Sydney.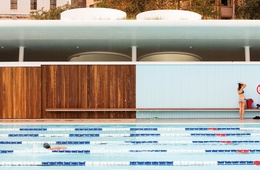 Prince Alfred Park Pool
Neeson Murcutt Architects and Sue Barnsley Design embed memory and art into a Sydney urban space.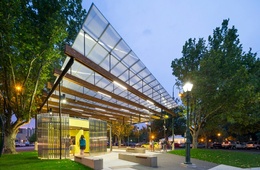 Howard Place
A lightweight civic structure by Williams Boag Architects is embraced by the Bendigo locals.