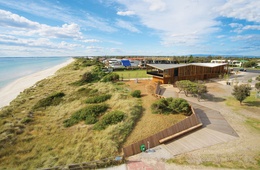 Keast Park Community Pavilion
A community building by Jackson Clements Burrows raises the bar for recreational projects.
Hinze Dam Visitor Centre and Parkland
Malcolm Middleton Architects and AECOM add a human dimension to civic infrastructure.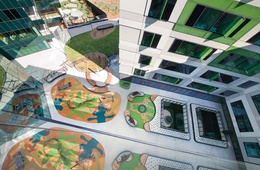 Royal Children's Hospital landscape
References to natural environments create calm and inspiring places within this new Melbourne hospital.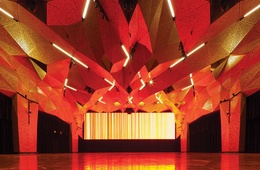 UTS Great Hall
DRAW furrows a new great hall in the iconic brutalist tower at the University of Technology, Sydney.