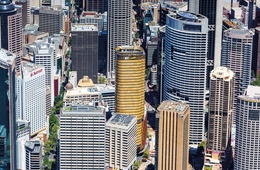 'Intrinsically Sydney': The EY Centre
Combining a kinetic timber facade and a typology more often associated with slick glass, FJMT has created this "sublime" office tower that is tuned to the history of its harbour-side site and is "intrinsically Sydney."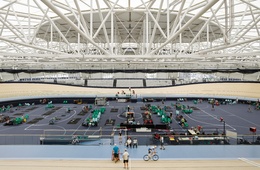 A parametric quest: Anna Meares Velodrome
Cox Architecture has harnessed the full potential of parametric design to create a "taut and elegant" velodrome at Brisbane's Sleeman Sports Complex, inspired by the speed, precision and expertise of track cycling.
'Bold and refined': Orange Regional Museum
Crone Architects' addition to the civic precinct of Orange in New South Wales is a highly refined building and suite of generous public spaces that "grow" out of the landscape and connect seamlessly with the existing pedestrian network.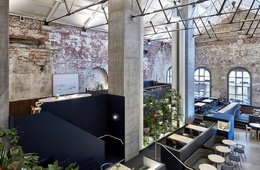 Intimate volume: Higher Ground
DesignOffice has teamed up with the owners of famed Melbourne cafes Top Paddock and The Kettle Black to turn a cavernous former power station into a refined and welcoming all-day dining venue in the CBD.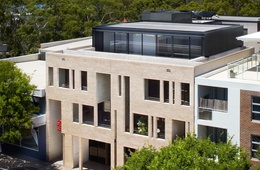 Elemental and abstract: Sydney 385
Smart Design Studio's new mixed-use building in Balgowlah, Sydney has an elegantly composed, layered outer skin that brings an urbane character to the suburban streetscape.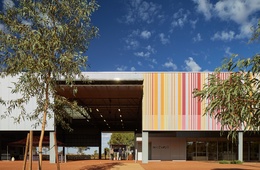 Nesting galleries: East Pilbara Arts Centre
A new gallery for the Indigenous art collective Martumili Artists, designed by Officer Woods Architects, is proving to be an important cultural facility for the small community of Newman in Western Australia.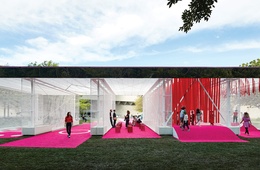 Haven't You Always Wanted …? 2016 NGV Architecture Commission
The second iteration of the NGV Architecture Commission, Haven't You Always Wanted …? by M@ Studio Architects, explores dematerialization and the expression of the civic in Melbourne's future outer suburbs.