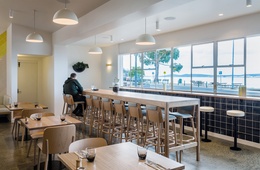 Beach vibes: The Salty Dog Hotel
In Hobart, Brustman + Boyde in collaboration with Pippa Dickson have turned a 1970s beachside motel into a fun and friendly bar and dining space that references Australian coastal vernacular.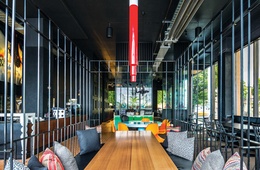 Fusion palate: Frank Restaurant & Bar
Unapologetic and not too serious: Frank Restaurant and Bar, designed by Georgina Freeman Design, is the new kid in Hobart.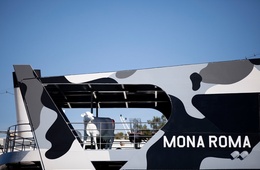 MR-I: One cool cat
The coolest ever river-cat starts the quirky MONA experience at the dock in Hobart.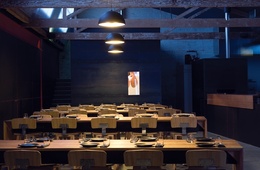 Garagistes wine and food bar
This Tasmanian garage converted to a wine and food bar has a rough, stripped-back shell furnished with honest material.