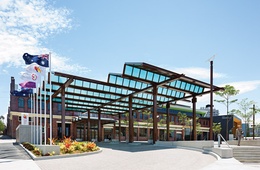 The Plaza at the Brisbane Showgrounds
A generous, layered events space for the RNA Showgrounds Regeneration Project by Lat27.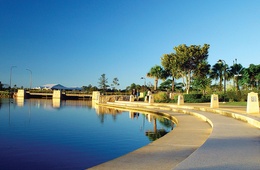 North Lakes and Fitzgibbon Chase
In South East Queensland, two master-planned communities are spearheading regional growth.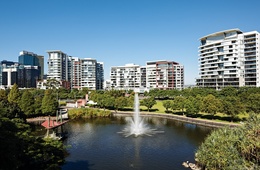 Roma Street Parkland
A decade after completion, this sixteen-hectare parkland is still making a significant contribution life in Brisbane.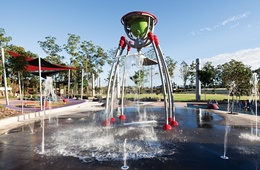 Robelle Domain
Vee Design's twenty-hectare parkland in Springfield, Queensland acts as a community hub and a child-friendly playground.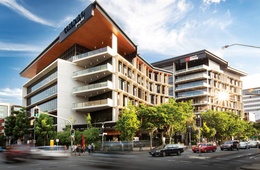 SW1
Gamble McKinnon Green's SW1 is a new community model for inner-urban living in Brisbane.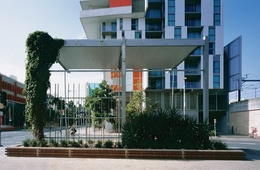 Glenelg St bus stop
Deicke Richards has created a generous shade structure that provides a transition space for pedestrians.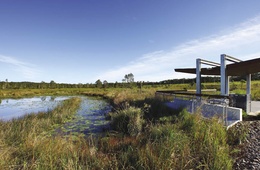 Sunshine Coast Industrial Park
This corporate industrial park by Gamble McKinnon Green shows industry being woven into a backdrop of vegetation and wetlands.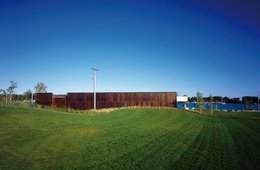 Northshore Riverside Park
The psychology of imaginative play and the spirit of the river's edge are explored in this new park in Brisbane.