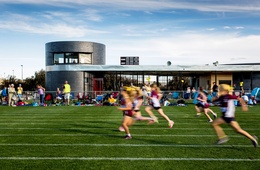 Clarence High School Oval Sports Pavilion
Dock4 Architects has successfully configured this school sports pavilion in suburban Hobart to accommodate a broader community.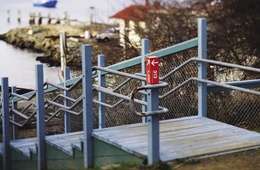 Battery Point Sculpture Trail
A series of sculptures along Tasmania's Battery Point waterfront explores the treasured and varied past of the area.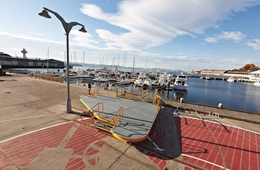 Franklin Wharf improvements
Oculus explores how Franklin Wharf is, and could be, simultaneously occupied by members of the public and local dock workers.