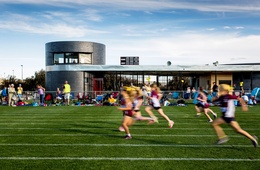 Clarence High School Oval Sports Pavilion
Dock4 Architects has successfully configured this school sports pavilion in suburban Hobart to accommodate a broader community.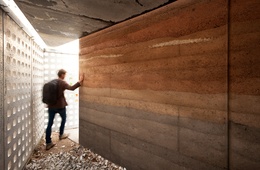 Heavy Metal Retaining Wall
A semipermanent intervention on the front lawn of Tasmania's MONA by Monash University's Design-Make program.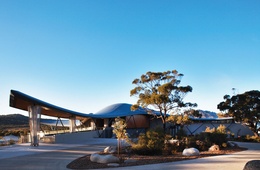 Saffire Freycinet landscape
A degraded caravan park near Tasmania's stunning Freycinet Peninsula is rehabilitated by Inspiring Place in support of an ecolodge.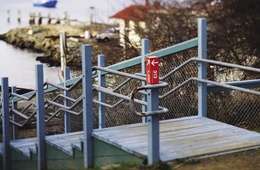 Battery Point Sculpture Trail
A series of sculptures along Tasmania's Battery Point waterfront explores the treasured and varied past of the area.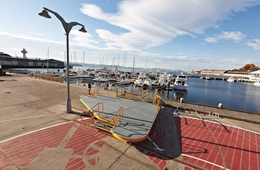 Franklin Wharf improvements
Oculus explores how Franklin Wharf is, and could be, simultaneously occupied by members of the public and local dock workers.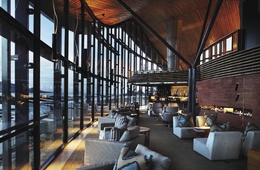 Saffire Freycinet
Tasmanian resort Saffire offers a holistic experience drawing on the natural beauty of its surrounds.