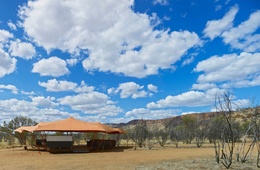 Larapinta Trail Campsites
Neeson Murcutt's semi-permanent shelters along the Red Centre trail to Uluru.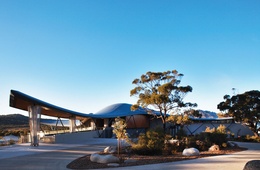 Saffire Freycinet landscape
A degraded caravan park near Tasmania's stunning Freycinet Peninsula is rehabilitated by Inspiring Place in support of an ecolodge.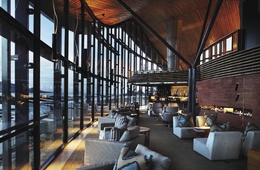 Saffire Freycinet
Tasmanian resort Saffire offers a holistic experience drawing on the natural beauty of its surrounds.