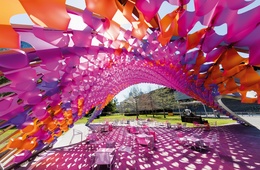 NGV Summer Architecture Commission 2015
John Wardle Architects' design for the National Gallery of Victoria's inaugural Summer Architecture Commission nods to Melbourne's modernist past, while also speaking to the new and emerging.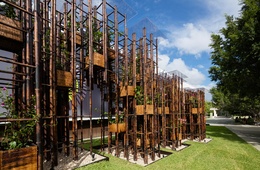 Bamboo beginning: Green Ladder
Sandra Kaji-O'Grady previews Vo Trong Nghia Architects' pavilion Green Ladder, Sherman Contemporary Art Foundation's 2016 Fugitive Structures commission.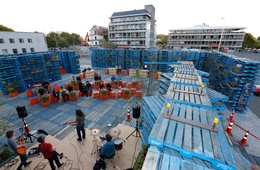 The Pallet Pavilion
A temporary venue for public events in Christchurch by the charitable trust, Gap Filler.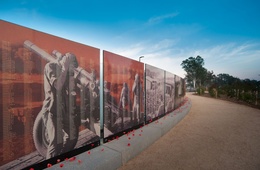 Vietnam Veterans Commemorative Wall
Sinatra Murphy's tribute in country Victoria becomes a powerful medium for the sharing of stories.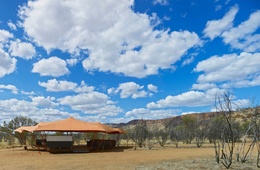 Larapinta Trail Campsites
Neeson Murcutt's semi-permanent shelters along the Red Centre trail to Uluru.