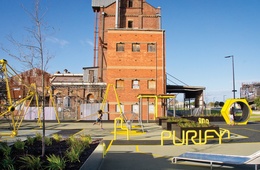 Writing history: Harts Mill Surrounds
A playspace by Aspect Studios at a historic mill leads the revitalization of Port Adelaide's post-industrial waterfront.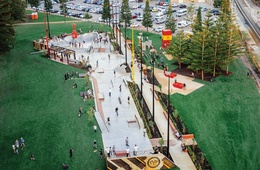 Freo's "Happy Park": Esplanade Youth Plaza
Fremantle's Esplanade Youth Plaza successfully balances youth recreational activities with family space.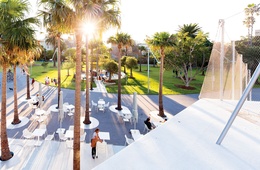 Prince Alfred Park
Sue Barnsley Design and Neeson Murcutt Architects' upgrade of Sydney's Prince Alfred Park + Pool.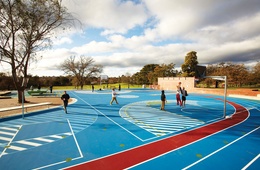 Box Hill Gardens Multipurpose Area
A sport and recreation space by Aspect Studios doubles as a backyard for local residents.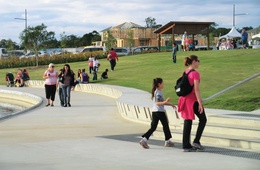 The Ponds
A sustainable residential development with landscape architecture by Clouston Associates.