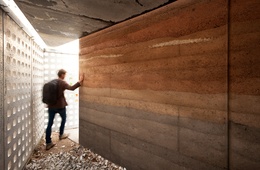 Heavy Metal Retaining Wall
A semipermanent intervention on the front lawn of Tasmania's MONA by Monash University's Design-Make program.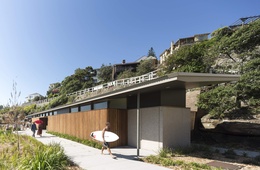 Tamarama Kiosk
A pavilion by Lahznimmo Architects brings the glamour back to Tamarama beach in Sydney.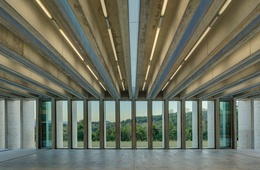 Lune De Sang Sheds
Two monumental 'sheds' by CHROFI are part of a landscape regeneration project in northern NSW.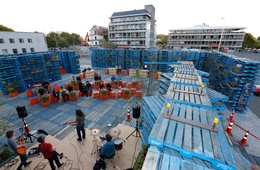 The Pallet Pavilion
A temporary venue for public events in Christchurch by the charitable trust, Gap Filler.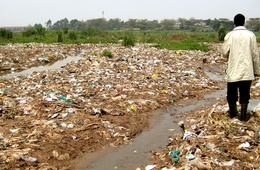 Kibera Public Space Project
Kounkuey Design Initiative in Kibera, Kenya: Transforming a polluted river corridor.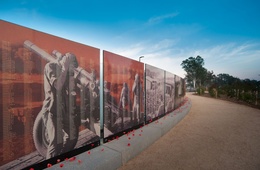 Vietnam Veterans Commemorative Wall
Sinatra Murphy's tribute in country Victoria becomes a powerful medium for the sharing of stories.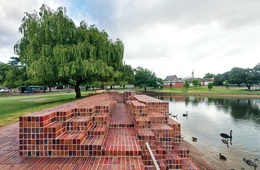 Stawell Steps
A brick spillway by Monash Architecture and Hiroshi Nakao reflects rhythms of human occupation.