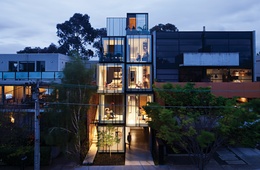 Alluring and bold: Mixed Use House
A multi-generational home and commercial tenancy coexist in St Kilda's Mixed Use House, designed by Matt Gibson Architecture and Design with DDB Design, to explore and rethink traditional family housing typologies.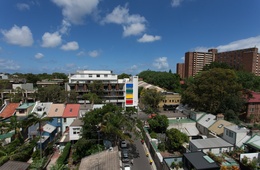 Prototype of fine-grain architecture: Studios 54
On a 126-square-metre site in suburban Sydney, Hill Thalis's Studios 54 demonstrates how small sites can be used inventively to make the city richer and more diverse.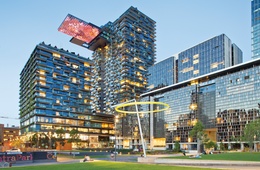 One Central Park
A compelling contribution to Sydney by Ateliers Jean Nouvel and PTW Architects.